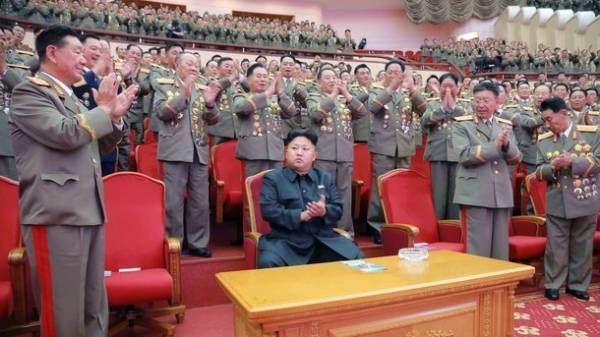 The Minister of foreign Affairs of Ukraine Pavlo Klimkin during a speech to the UN condemned the nuclear program of the DPRK, the press service of the permanent representation of Ukraine to the UN.
According to him, the lack of real accountability for violating North Korea's international standards in terms of nuclear testing only encourages further violations.
"Probably, North Korea – the worst case. Despite numerous UN resolutions, the regime (DPRK. – Ed.) continues its nuclear and missile program, keeping the entire region and its people hostage. It seems that North Korean leaders are willing to sacrifice their own people, Zamorin them starve to death to satisfy their unbridled ambitions," – said Klimkin.
SEE ALSO
The test of a hydrogen bomb in North Korea: reaction of Ukraine
The Minister recalled that the Ukrainians have experienced similar in the 30-ies of the last century because of the actions of the Soviet government.
"We know from our own history what it's like when the Soviet rulers created the famine in Ukraine, selling grain for gold, used slave labor in the camps for the military build-up, tested nuclear weapons on their own troops to see how it works," he said.
Klimkin stressed that the suppression of nuclear ambitions of Pyongyang is a major challenge for the international community, as they have a destabilizing effect on the system of non-proliferation of nuclear weapons.
We will remind, in the night from 11 to 12 September, Kyiv time , the UN Security Council imposed new sanctions against the DPRK, which will significantly limit the export and import capabilities of Pyongyang. Such measures were taken in connection with the nuclear program of the DPRK.
In turn, North Korea threatened the United States and Japan with a nuclear strike, vowing to turn the mainland of the North American continent "in the ashes and the darkness".
Comments
comments