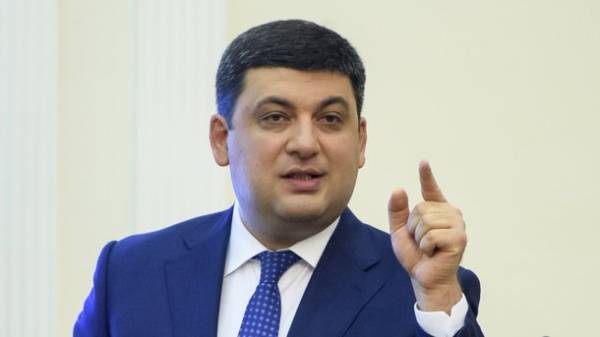 The last external borrowings of Ukraine was successful, the demand for Ukrainian securities were enormous. This was stated by Prime Minister of Ukraine Volodymyr Groysman during a meeting with a European Parliament delegation headed by co-Chairman of the Parliamentary Committee of the Association Ukraine-EU, Dariusz Rosati.
"Recently Ukraine has made external borrowing and we can say that we did quite successfully – was a huge demand for Ukrainian securities is valuable and this means that Ukraine has returned trust of investors", – said Groisman.
He also recalled that the rating Agency Moody's raised the rating of Ukraine.
We will remind, Ukraine released his debut after the restructuring of the 2015 Eurobonds, placing $ 3 billion 15-year securities at a rate of 7,375% per annum, which will be amortized in four equal tranches in 2031-32.
Part of the funds received from the placement will be used for the redemption of the nominal value of Eurobonds 2019 (with a coupon rate of 7.75% per annum) in the amount of $ 1.2 billion (from $ 1.8 billion in circulation) and Eurobond 2020 (also with a rate of 7.75%) of $ 0.4 billion. (of 1.8 billion). The securities will be redeemed at a price of 106% of par (2019) and 106,75% (2020), and the calculations are expected on September 25.
Earlier, Finance Minister Alexander danyluk said that the world's appetite for Ukrainian securities.
Comments
comments