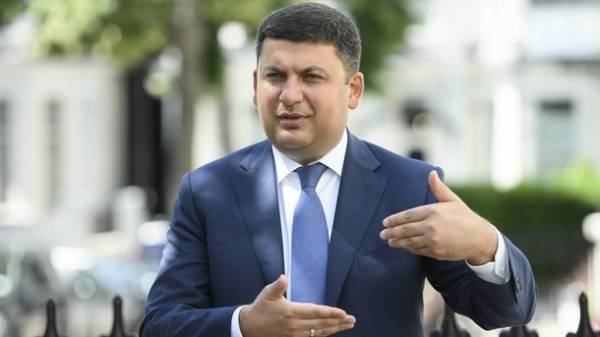 The draft state budget for 2018 includes an increase in spending on the health system in the amount of about UAH 11 bln, Prime-Minister of Ukraine Vladimir Groisman.
"In 2016, spending on health amounted to 70 billion in 2017 – 101,3 billion in 2018 we laid 112,5 billion We increase to 11 billion health care funding", – he said during a Cabinet meeting on Friday.
He said that these funds, in particular, the financing of primary medical care will be directed UAH 13.2 bn, the financing of secondary and tertiary medical care to over 52 billion UAH.
In addition, funding for the program reimbursement (reimbursement of drugs) "drugs Available" will be allocated 1 billion UAH.
"This program for us. We are able to continue to do this the program will work, and its funding will be increased," he said.
Groisman said that the acquisition of the angiographic equipment for the development of networks of reperfusion centers in 2018 will be allocated 150 million UAH.
"In 2017 we create 13 angiocentric, in 2018, we can create 13 angiographic centres. Thousands and thousands of lives that will be saved," he said.
Groisman said that the government will maintain expenditure on the purchase of medicines for the state budget funds at the level of UAH 6 bn.
For support of rural medicine, initiated by the presidents of Ukraine Petro Poroshenko is planned in 2018, 1 billion UAH.
SEE ALSO
Budget-2018: the Finance Ministry announced a deficit and income
This Groisman said that the increased funding "associated with the implementation of the necessary reforms".
"As it works today, the health care system does not suit anyone – neither patients, nor doctors, and need something to do with it. What to do – the government, by the way, together with the Parliament and the national Council of reforms proposed in the bill, showing how we can go further", – said the Prime Minister.
Earlier, Volodymyr Groysman said that the Cabinet approved the draft state budget for 2018 and today will send it to the Parliament.
Comments
comments