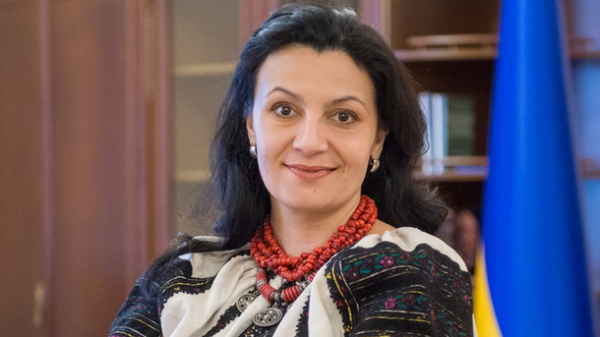 Despite the intentions of the current US administration to reduce significantly the contributions to the UN, including on peacekeeping operations, official Washington is still willing to make an exception for Ukraine on the introduction of peacekeepers to the Donbass.
This belief was expressed on Tuesday in Washington Vice Prime Minister of Ukraine Ivanna klympush-Tsintsadze on the results of meetings held in the us capital, reports "UKRINFORM".
"I think that we received a clear assurance from the US regarding the fact that the United States is prepared to make an exception to his rule that they have recently introduced regarding the refusal to support any peacekeeping mission by the UN and their payment," she said.
Klympush-Tsintsadze expressed the belief that in the case of co-decision in the UN Security Council on the introduction of peacekeepers in the Donbass, the us "would be willing to support it financially".
Vice Prime Minister reminded that Ukraine took the initiative to introduce peacekeeping mission in the Donbass in 2015, and "American colleagues fully share this approach."
SEE ALSO
Russia proposes to create an armed UN mission in the Donbas for a period of 6 months media
Recall, September 5, the Russian President put forward the initiative on the deployment of peacekeepers in the Donbas. However, one of its main conditions was the placement of the UN peacekeeping mission on the demarcation line.
At the same time, Ukraine's permanent representative to the UN Volodymyr Yelchenko said that the UN peacekeeping mission in the case of the introduction in the Donbass should be located on the Russian-Ukrainian border and the participation of representatives of Russia excluded.
Comments
comments