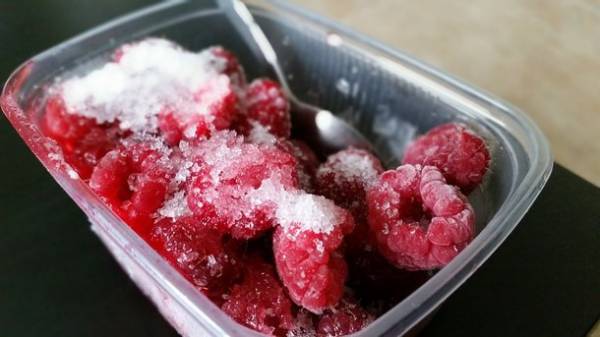 The export season is in full swing, but the popularity of Ukrainian berries have significantly increased compared to the previous year. Only in July 2017, Ukraine exported nearly 900 tons of frozen berries. This is 2.5 times more than in July of last season, reports "info-SHUVAR".
For the first 7 months of 2017, the total export of raspberries amounted to 3.5 thousand Tons, which is 3 times higher than for the same period in 2016. Overall, for the whole of last year, Ukraine exported more than 7 thousand tons of frozen raspberries, the maximum volume was removed from the country in August and September.
"Ukraine has the opportunity this season to set a new record for exports of frozen raspberries. The price of raw materials in Ukrainian farms today are formed mainly under the influence of demand from foreign buyers of frozen berries. The demand for everbearing raspberries for the fresh domestic market is not high enough. It should be noted that this season the hype in our market primarily due to the weak harvest of raspberries in other EU countries, primarily in Serbia and Poland, which are the largest European producers of this fruit," – says the expert of the fruit and vegetable market in Eastern Europe Tatiana Getman.
This season, as in previous years, almost all of frozen raspberries Ukraine supplies to the EU countries, the share of other countries does not exceed 3%. Poland – the main buyer, in this country, leaving more than 60% of total export volume of frozen raspberries.
The range of purchase prices for Ukrainian raspberries is wide enough, the cost of raw materials depends on the amount of industrial parties and the quality of the berries. Thus, the largest processing enterprises of Ukraine are now taking lots of raspberry by UAH 22-25/kg, small "zamorochki" buy berries in small volumes 18-20 UAH/kg.
We will remind, earlier Ukraine has set an absolute record in exports of sugar. In particular, in August – the last month of the season – the Ukrainian manufacturers have shipped on foreign markets 18.3 thousand tons of sugar.
Comments
comments