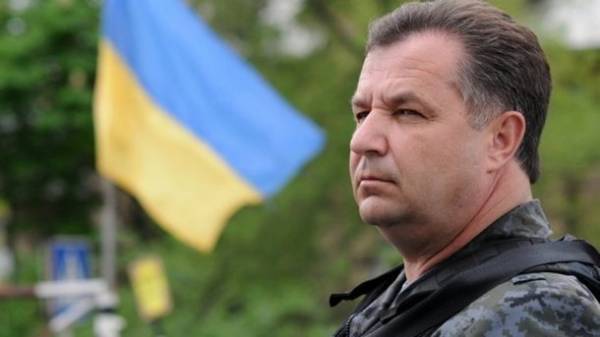 During his working trip to the district of holding antiterrorist operation in Eastern Ukraine's defense Minister Stepan Poltorak said that for the time elapsed since the beginning of the ATO, have done a lot for Ukrainian troops and increase funding for the army will continue to increase.
"The process of defense reform goes according to plan, and it continues. We need time to developed a defensive industrial complex, so we can develop and obtain modern, reliable weapons, new equipment. The following budget for the army will be significantly greater than this year", – said Poltorak.
SEE ALSO
What will be the budget of the Ukrainian army in 2018
The Minister stressed that despite the fact that the country has many other problems, the government pay great attention to the army.
"Several years ago we did not have specialists, it was not crews and resources to provide everything necessary for war. At the beginning of the ATO, we have not had what to wear the military, to have and to remove equipment from the boxes, not than to fight. Financial resources did not allow us to do it. Intelligence was blind and deaf," – reminded the Minister of defence.
SEE ALSO
Budget-2018: the Finance Ministry announced a deficit and income
In his address to the Verkhovna Rada by the President of Ukraine Per Poroshenko noted that the main guarantor of the independence of the country is its Armed forces, said the Poltorak.
"This is absolutely true and next year's budget confirmation", – said the head of the defense Department.
Comments
comments