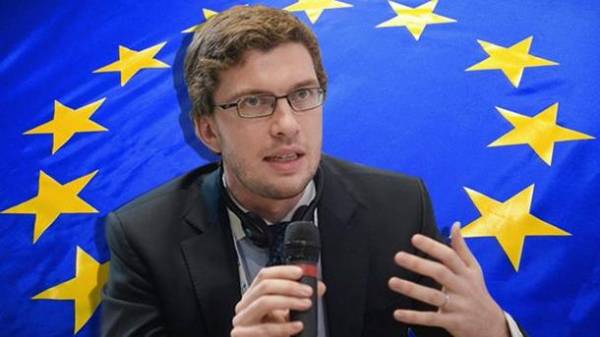 The Secretary of the Department of trade and economic mission of the EU Jocelyne Giton predicts the allocation of Ukraine the next tranche in the amount of 600 million Euro macro-financial assistance in January 2018.
He said this in an interview to "Ukrainian news".
"I would like to emphasize that the timing is purely a technical question. May be a slight technical delay of several weeks between the decision and immediate payout, but if all goes well, tranche will be granted at the beginning of next year," said Gyton.
He said that the European Union expects Ukraine's implementation of all conditions that would allow her to receive this tranche, including the lifting of the ban by the Verkhovna Rada on the export of timber.
SEE ALSO
Ukraine risks not to receive 600 million euros from the European Union
"We still very expect that all conditions will be met. Since the question is really one of the terms of the applicable Memorandum of understanding, we hope his decision in a timely manner," he said.
As a result of this payment the overall macroeconomic assistance of the EU has spread to Ukraine in 2014 will reach 2.81 billion euros, which is the largest volume of macroeconomic assistance provided by the EU to any country outside the EU.
As reported, in March 2017, the European Commission approved the allocation of Ukraine the next tranche of macro-financial assistance in the amount of 600 million euros.
Comments
comments