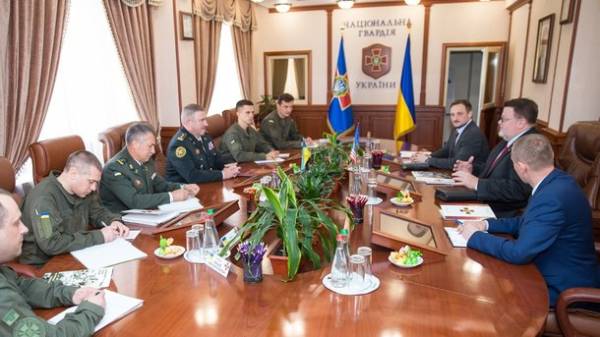 Part of the aid that the national guard of Ukraine received from the United States, is already in a combat zone. This was stated by the commander of the NSU Yuri Alleru an official meeting with senior Advisor to U.S. national security by Coit Jerguson and Advisor of the NATO liaison office in Ukraine Yaroslav Photojam, the press service of the Ministry.
"This year we received substantial assistance from the United States, and part of this assistance is in the area of the ATO. We continue the planned reforms and become more effective, fitter and stronger," said Yuri Alleron.
In turn, the Coit Khargus noted that the United States supports Ukraine's sovereignty and the right of Ukrainians to choose their future. He also noted significant progress in reforming the defence forces of Ukraine.
SEE ALSO
Visit Mattis in Kiev: U.S. expert saw the problem
"Today the defense force of Ukraine has made significant progress and become more efficient and this development continues. The national guard of Ukraine, as an important component of the defence forces is becoming stronger every day. We were very impressed by your soldiers during visits to military units and we consider it appropriate to direct our efforts towards further modernization of the national guard under" – he said.
Previously Yuri Alleron said that Russia's war against Ukraine will last long, either at Russian leader Vladimir Putin there is the leverage, or it just will not be alive.
Comments
comments