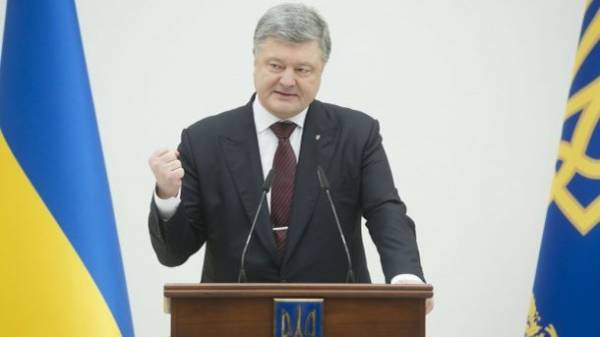 President of Ukraine Petro Poroshenko said that the increase in the credit rating of Ukraine became possible due to reforms. This is stated in the message of the head of state on Facebook.
"Over the past two and a half years, Moody's Investors Service has upgraded the credit rating of Ukraine at Caa3 (negative in March 2015) to Caa2 ( "positive" in August 2017). The main factors noted in the report, is the conduct of the initiated structural reforms, particularly in the gas sector, reform of public procurement, changes in taxation and management of VAT, and most importantly – a powerful transformation of the banking sector", – said Poroshenko.
SEE ALSO
Moody's for the first time in 28 years lowered the rating of China
The President stressed that the rating Agency noted the achievements of the NBU in the growth of reserves is more than three times over the past three years, as well as the stabilization of the rate.
"I am convinced that Ukraine was on the path of fundamental changes and since it will not break," – said the head of state.
As it became known on 26 August, Moody's Investors Service has upgraded the ratings of Ukraine in national and foreign currency on one step, from Caa3 to Caa2 and changed the Outlook from "stable" to "positive".
Comments
comments