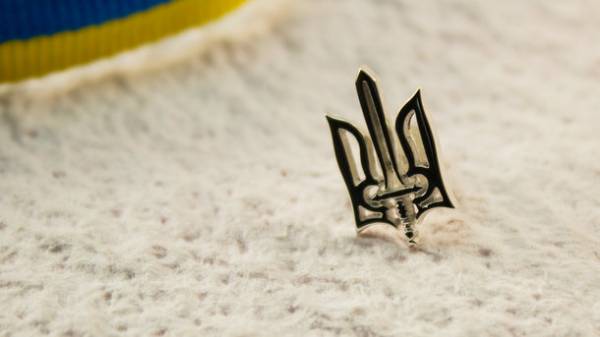 State institutions consistently buy national symbols. "Today", with the support of experts trading platform Zakupki.Prom.ua learned that and how much gain officials with taxpayers ' money.
FLAGS. Today in the procurement system ProZorro you can find dozens of auctions where "played out" Ukrainian flags. Often it's the little gift boxes, but there are also banners. And if some state institutions buy them for only a couple of dozen pieces, others thousands. For example, a military unit in Kiev, acquired 1938 flags of more than 112 thousand UAH. The Izmail city Council has been modest, spending on the flags 84 thousand UAH. However, about half of this amount was spent on the flags of the city and national flags officials acquired 76 pieces, for 525 UAH each. But Sumy city Council Ukraine large flag (4 x 6 m) cost $ 2300 UAH. The high Council of justice has purchased only one flag, but what! For satin banner, with gasket, curtain fringe, pole, tip and stand trial on paid 4.3 thousand UAH.
The TRIDENTS. "In addition to flags, there is great demand for tridents. For example, Poltava national University has acquired three Ukrainian coat of arms, also in this purchase are the coats of arms of Germany and Poland. In total, the purchase cost in 25 thousand UAH", — told analysts of the marketplace. Shyshats'ke settlement Council (Poltava region) bought plastic arms 100 by 80 cm for 1.6 thousand UAH. However, the most unexpected auction belongs to the Kiev Palace of children and youth. The Agency held the auction, which became the subject of 500 stickers with rhinestones with the image of a Trident. In the description of procurement it is noted that the package includes rhinestones, scheme, sticker, pencil, glue.
SOUVENIRS. Only neccisarily more than that. So, Bakhmutsky district house of culture, to purchase the furniture by 44 thousand, has become a tribune with a Trident a value of 1000 UAH. And the Mariupol city Council, spending 45 thousand UAH, purchased a 33 Cup with flags and coats of arms, 50 wall clocks with the same print and 100 neck scarves in blue and yellow colors. Finally hrebinkivs'kyi village Council decided to honor all who love their homeland and to establish a memorial to the patriots of Ukraine. Granite slab with carvings, coat of arms of Ukraine and inscription in metal letters at a cost to the budget of the village of more than 118 thousand UAH.
Training: the sweets, and concerts
The big-budget purchase for Independence Day held, the Ukrainian defense Ministry bought for 9.5 million UAH 22 sets of rubber "boots" for military equipment of special forces with a three year guarantee. They needed in order to avoid the destruction of the asphalt during the exhibition on August 24 in the center of Kiev. And the Ministry of information policy of Ukraine ordered production of the film "Independence Day" for 550 thousand UAH,
Preparing for the celebration and local authorities. So, Varvarovsky village Council (Dnipropetrovsk region) spent 4 thousand UAH for the purchase of sweets for congratulations with Independence Day.
And the greatest spending occurred in concerts and festive events. Ivano-Frankivsk, for example, for this purpose spent 516 thousand. And in the river city Council has allocated 3,7 million UAH for the concerts with participation of groups "Ljapis-98 and GG huljajhorod" and Arsen Mirzoyan and Natalka Karpa.
Comments
comments