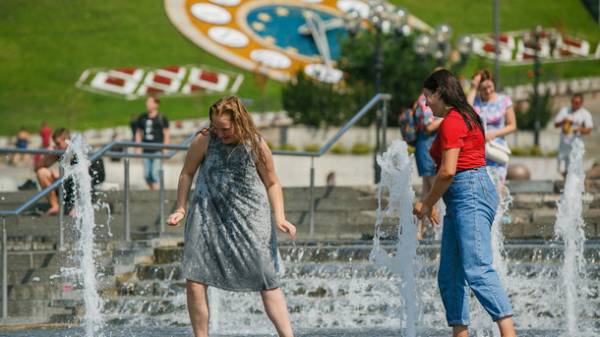 Tomorrow in Ukraine will again change the weather, but for the better – sometimes around the country will be over 30 degrees Celsius, according to the ukrgidromettsentra.
Forecasters predict that over the whole weekend, starting Friday, is not expected – will be a Sunny day.
Thus, on August 25 all across the country will average 25-27 degrees, and only in the South to 28 Celsius. Saturday and Sunday the temperature will rise a few degrees and will reach an average of 30 degrees. Highest temperatures will be in the West (in places) and South to 32 Celsius.
Night these days will be cool enough – only 10-12 degrees, a little warmer will be August 27 – 14-16 Celsius.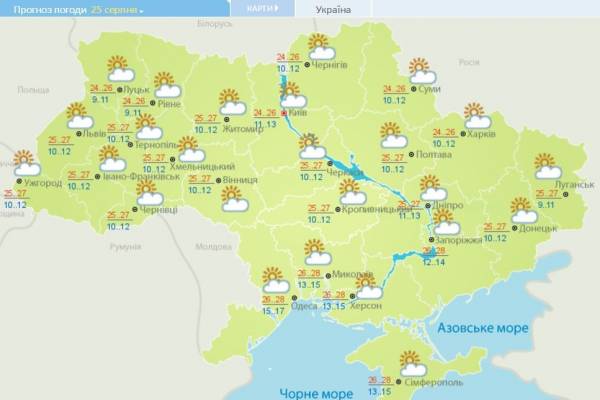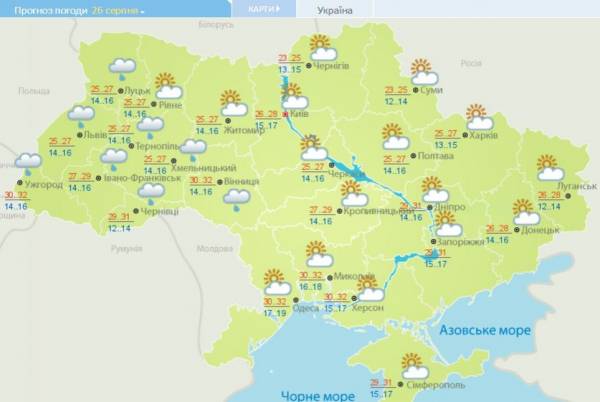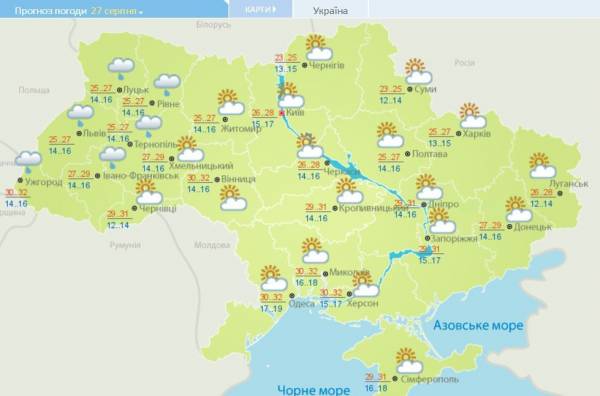 Comments
comments