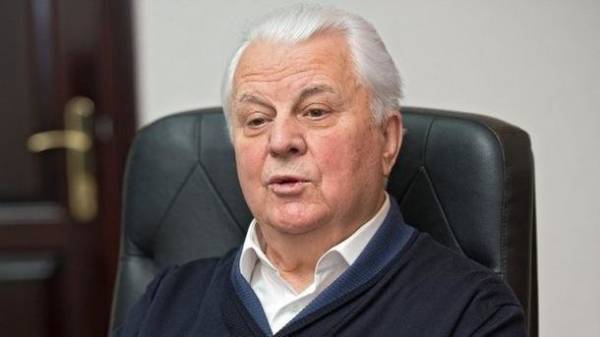 The invasion of Russian troops on the territory of Ukraine in 2014 is officially documented by the state Duma of the Russian Federation, when it allowed President Vladimir Putin to send troops into a neighboring state. About this publication for "GORDON", dedicated to the 26th anniversary of independence of the country, wrote the first President of Ukraine Leonid Kravchuk.
According to him, the real facts of Russia's war against Ukraine at Donbas, of the annexation of Crimea is fairly well known and recorded in the Russian state documents.
"Remember 2014. Russian Parliament agrees to President Vladimir Putin to enter to Ukraine the Russian armed forces to protect the Russian population living on the territory of Ukraine and citizens of Ukraine. Putin used the Parliament's decision and, in fact, Russian troops entered in Ukraine, in flagrant violation of the sovereignty and territorial integrity of Ukraine and the principles of international law. Thus, Putin sent Russian troops into Ukraine under the decision of Parliament, and talk about the fact that they appeared on the Ukrainian land once out of nowhere – just political antics of the Kremlin", – says Kravchuk.
SEE ALSO
Leave Putin alone in the Donbass: Russia explained
He noted that the Kremlin, fearing the reaction of the world community, have begun to use hybrid warfare, pretending that the war in the Donbas Russia is irrelevant.
As told Ukrainian President Petro Poroshenko, Putin can stop the war on Donbass, and for that he must order his troops and the Kremlin-backed local fighters to cease fire.
Crimea was illegally annexed by Russia in March 2014 after the "referendum" is not recognized neither Ukraine nor the world community. Including the "Crimean referendum" does not recognize and the United Nations.
The Verkhovna Rada of Ukraine officially declared on 20 February 2014, the beginning of the temporary occupation of Crimea and Sevastopol by Russia. October 7, 2015 President of Ukraine Petro Poroshenko signed the law. International organizations have recognized the occupation and annexation of Crimea as illegal and have condemned Russia's actions. Western countries have imposed a series of economic sanctions.
Comments
comments