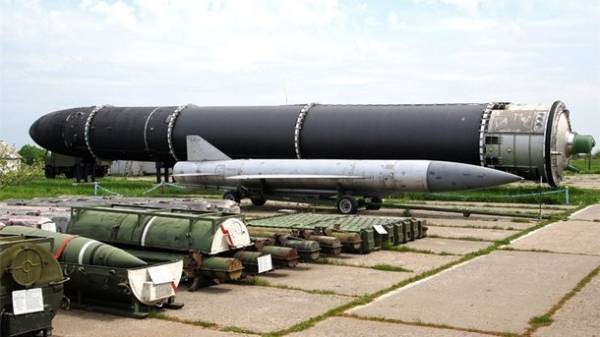 The US state Department know about the reports that North Korea could get rocket engines from Ukraine, said Tuesday the representative of the American foreign Ministry Heather Nauert.
"We're aware of these messages. This is an issue that we take very seriously, if it is confirmed," she told reporters at a briefing.
"No country has done more to temper the ambitions of North Korea than the United States. There were many UN security Council resolutions, and they oblige all Nations, including Ukraine, to prevent the sending of strategically important technologies in the DPRK. In the past I know that Ukraine prevented the sending of prohibited materials to countries that cause us great concern," – said the representative of the state Department.
"We have good, solid relations with Ukraine," – said Neuert.
However, she noted that it is not ready to comment on the details that appeared in media reports about the alleged transfer of the engines of the DPRK.
We will remind, on Monday, the newspaper The New York Times, citing the conclusions of the expert on missile International Institute for strategic studies (IISS) voiced the assumption that launched in July, the DPRK's Intercontinental ballistic missile (ICBM) Hwasong-14 equipped with a rocket engine, created on the basis of developed in 60-e years for the Soviet ICBM the Soviet missile RD-250. The most likely supplier of technologies for engine Korean ICBMs in a publication called the Ukrainian state enterprise "Yuzhmash" (the Dnieper), which, according to the NYT, remained one of the main manufacturers of missiles Russia, even after Ukraine gained independence.
In the "Yuzhmash" voiced NYT assumptions about the involvement of the enterprise's missile program North Korea has denied, describing them as an attempt to discredit the "Yuzhmash" and Ukraine.
NSDC Secretary Oleksandr Turchynov has responded to the scandal with the engines for the missiles of the DPRK.
Comments
comments