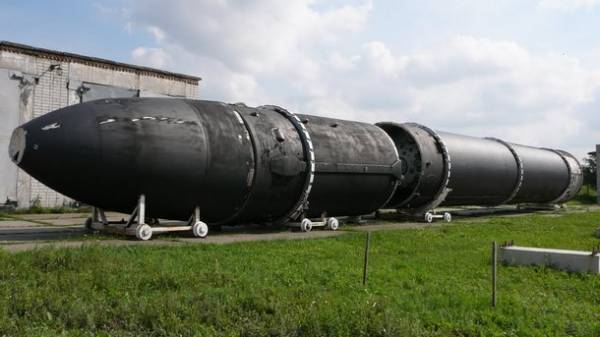 Expert on missiles from the International Institute for strategic studies Michael Ellemann, who referred to the investigation by The New York Times, wrote in his Twitter that it did not state in his comments amerianskie edition about the involvement of the Ukrainian authorities to supply rocket engines to the DPRK.
"Let me clarify regarding the source of engines for Intercontinental ballistic missiles in North Korea: "South" (CB "southern" at "Pivdenmash" – Ed.) – one of several possible sources. Russia has other potentials," said the expert.
SEE ALSO
Ukrainian "trace" the missiles of North Korea: all the details of the scandal
"I don't believe that the Ukrainian authorities knew or contributed to (transfer engines of the DPRK – Ed.) if the engines are from Ukraine. On the contrary – Ukraine has arrested North Koreans in 2012!", – said Ellemann.
The expert noted that he did not say about the involvement of the Ukrainian government, and considers the transfer of engines in the hands of Russian or Ukrainian smugglers.
Let me be clear about DPRK's source of ICBM engine: Yuzhnoye is one of several possible sources, there are other potentials in Russia. 1/2
— Mike Elleman (@Elleman_IISS) 14 August 2017 R.
I don't believe Ukr GOV't condoned or knew, if the engines were sourced in Ukr. To the contrary, Ukr arrested North Koreans in 2012! 2/2
— Mike Elleman (@Elleman_IISS) 14 August 2017 R.
Not misquoted, but my written words best reflect my findings. I DO NOT allege Ukr GOV't involved; xfer is work of Rus/Ukr smugglers
— Mike Elleman (@Elleman_IISS) 14 August 2017 R.
Recall, as stated by the NSDC Secretary Oleksandr Turchynov, Ukraine is not supplying rocket engines and any missile technology to North Korea.
As you know, the RD-250, the potential presence of which the DPRK has been the subject of investigation of Alleman, was the basis of the running system of the famous of missiles R-36M, better known in the West as SS-18 "Satan."
According to the NYT, the UN investigators found that North Korea six years ago tried to steal secret rocket technology in Ukraine. Two North Koreans then grabbed.
The UN report said that they were trying to steal information about rocket engines, liquid motors and the systems of supply of fuel in the missiles. Investigators believe that two years ago, Pyongyang is still able to successfully steal this information.
However, experts note that the technology of rocket engines are so complex that the DPRK would not have been able very quickly to readjust its production.
The expert does not exclude that the Russian company "Energoatom", which had close ties with the Ukrainian "Yuzhmash", could play a role in the transfer of RD-250 North Korea – so, the rocket engines could be of Ukrainian origin, but stored in Russia, as supplied under contract until 2014.
Comments
comments