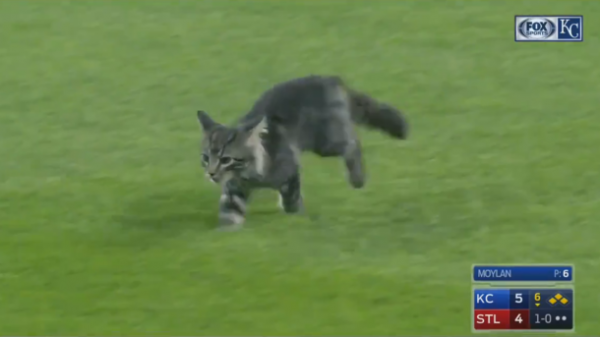 During a baseball game between "St. Louis cardinals" and "Kansas city royals" in the United States in the field ran a gray kitten. About it it became known from Twitter by the American TV sports channel.
All this cat wanted was a little love from LoCain. Instead, he got escorted off the field. #Royals pic.twitter.com/r2QvHmdaRq
— FOX Sports KC (@FSKansasCity) 10 Aug 2017
"The cat just wanted some love, and drove him from the field," wrote under the video journalists.Probably a pet brought to a sports game someone with fans, but lost the baby in mind.
Players only with a smile, had a look fluffy, which after a few seconds, picked up the steward to bring the animal out of the field.
SEE ALSO
Where the cats are hiding from the heat: places of interest
But the cat decided not to give up until the end – he Dodge the guy's arm a few times and bit his hand. All ended well – the cat in the end did not hurt."All made a" joke network users.
Comments
comments