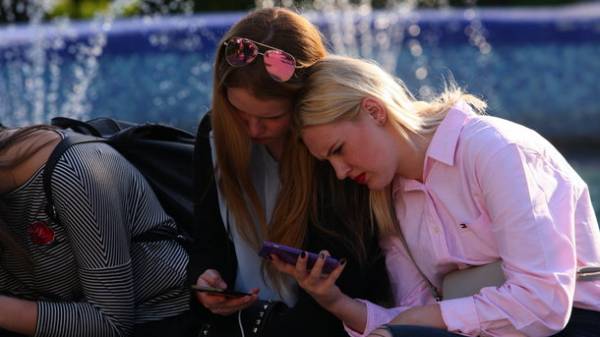 State service of special communication of Ukraine has developed a bill on compulsory registration of mobile subscribers. It is proposed to retain the customers of operators the right to conclude a contract in written or any other form. But the Telecom company is offered to oblige to the collection of personal data of all users, without exception, writes Liga.net.
In addition, the State proposes to revive the practice of conducting base unique IMEI-codes. Control system grey import mobile phones IMEI became operational in Ukraine in 2009. And in 2014 the law was amended, according to which Ukrchastotnadzor have lost this function. To register the IMEI became optional. As for projects aimed at "certification" subscribers, such attempts of the State have already taken. The last one was in 2015.
As noted in the State, the lack of registration of subscribers and unique identifiers of mobile devices complicates the implementation of measures for national security "in terms of cyber threats."
On the idea of State, and other agencies since the adoption of the law will only have three months to adapt its regulations.
The national Commission for regulation of communications (NCCIR) approved the draft law of the State, but with significant remarks. In particular, the regulator proposes to increase the period of transition and stretch it for six months. During this time, subscribers who now receive services impersonal, will need to provide your personal data to the operators.
NCCIR for its part is preparing for the innovations. She developed the procedure of registration of subscribers without a contract in writing, i.e. subscribers. Submitted personal data will be in electronic form.
The second part of the bill (registration of IMEI-codes) of the ncric, felt very raw. And hopes that the administration will finalize it.
SEE ALSO
In Ukraine, the fashion "ancient" mobile phones
That the proposed bill is far from perfect, they say, and the representatives of mobile operators. "The law is poorly written. We do not agree with him" – said the President of Kyivstar Petro Chernyshov.
"We support the proposed changes and are ready to implement electronic registration of subscribers, provided that you comply with the interests of our clients. The most important risk is that of the subscribers who will fail to register, you can stay, according to the bill, without any communication services", – considers a press-the Secretary of Vodafone Ukraine Viktoria Pavlovska.
According to her, in the history of telecommunications is already similar precedents. So, a few years ago about 10% of mobile subscribers, Kazakhstan has remained without telecommunication services due to the introduction of mandatory registration. Similar situation – albeit in a smaller scale – was in Poland.
Therefore, says Paul, given the size of the subscriber base of the company (20.9 million SIM-cards), a realistic deadline for complete registration of all subscribers taking into account the size of the base – two years. "In a year we will be able to register all new subscribers," she concludes.
Comments
comments