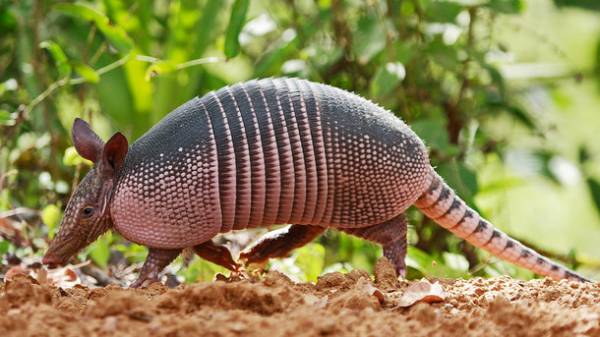 A Texas resident was taken to hospital with a gunshot wound to the jaw. The man said that he tried to shoot an Armadillo that crept past his house. As a result, the bullet bounced off the carapace of the animal and shot the man's face, reports UNIAN with reference to the kltv.com.
The man, whose name was not called, found an Armadillo in her yard in Marietta in the early morning of 4 August. For unknown reasons, he decided to get rid of the animal, shooting it from a revolver. The man fired three shots into the animal, and at least one of the bullets reached the goal — face the hapless shooter.
The Cass County Sheriff Larry Rowe said that after the man went to the doctors, the experts tried to find the wounded battleship. But, apparently, the animal is not injured and left the battlefield. The shooter is still in the hospital, where he was receiving medical care.
Armadillos since ancient times, are objects of hunting. Their white meat is considered a delicacy among the peoples of Latin America. The shells of armadillos go for Souvenirs and musical instruments.
Recall that in Scotland rescued a hedgehog that is inflated like a balloon.
Comments
comments