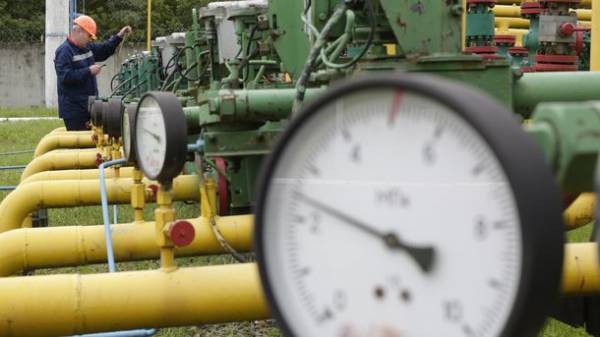 The lifting of the ban on the use of 40% of the capacity of the OPAL gas pipeline has allowed the Russian company "Gazprom" to increase gas transit through the pipe. Download pipeline grew by more than a quarter — with 56 million kilometres to 71.5 million cubic meters, write "Vedomosti", citing data from the operator OPALGastransport.
The publication notes that on the first day after the restriction the new pipeline capacity was used by 44.3%. August 1, the average load of the pipe was already 2,337 million cubic meters per hour and by 6:00 on 2 August (start of new gas day) load increased to 2,976 million cubic meters per hour.
"In the daily expression of thanks bought at the auction facilities of transit of gas through OPAL is expected to increase by 15.3 million cubic meters", – the newspaper writes.
The PRISMA platform through which the auctions are held in gas transit, data about the buyers did not disclose, "Gazprom" about participation in the auction is not stated.
SEE ALSO
"Naftogaz" has filed a lawsuit against the European Commission on the OPAL gas pipeline
But the situation with applications for the transit of Russian "blue fuel" through Ukraine to Slovakia have decreased. The Slovak operator Eustream, said that the request for the transit of gas from Russia through the gas metering station "city of Velke kapusany" on August 3, decreased compared to the previous day to 13.4 million cubic meters. With 161 million to a 147.6 million cubic meters.
However, late in the evening the application was adjusted and it amounted to 155.1 million cubic meters of gas.
Recall, the Higher regional court of düsseldorf has lifted an interim measure on the claim of the Polish company PGNiG on 28 July, which suspended access to the Russian "Gazprom" additional capacity Opal. Thus, the earlier decision of the European Commission to lift the ban on access "Gazprom" to the OPAL capacities again come into force and will be valid until more detailed decisions.
Comments
comments