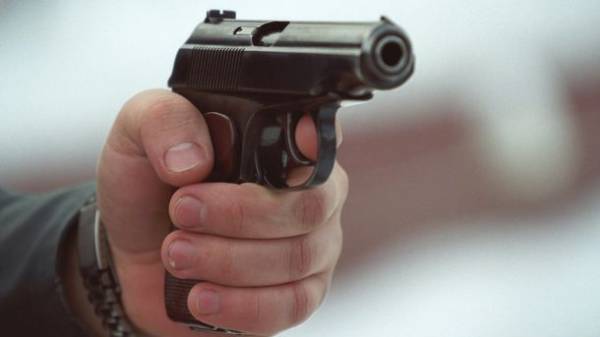 The interior Ministry claimed about increasing the number of confiscated weapons illegally exported from the zone of military operations in the peace of the city. This was stated by the Director of the Department of communications of the Ministry of internal Affairs Artem Shevchenko, transfers "112 Ukraine".
"The results are there. We're talking about the fact that only in 2017, we significantly increased the quantity of weapons seized on a number of fronts. Scary here is not so much weapon, how many explosives. We analyzed the results of police work for 6 months in 2017 to counter the illicit circulation of weapons. 6% more of such facts are documented in 1.6 times more individuals involved in illicit trafficking, established and brought to justice, and seized arms, ammunition and explosives in the past year 733, that 1200. The trend is the fact that the police stepped up and withdraws more and more, and makes responsible people longer," he said.
SEE ALSO
The crime rate in Ukraine is unacceptable high – Avakov on the work of the police
Shevchenko also said that the weapon is often driven by the military and the people who don't have to do with this.
"All these weapons will be confiscated, and perpetrators will be prosecuted. Not from the front it is illegal to carry in the peace of the city arms. This additional criminogenic factor," he added.
We will remind, earlier people's Deputy Anton Gerashchenko told how weapons today are in the hands of Ukrainians.
"Officially – 900 thousand. Of them 130 thousand rifles and about 800 thousand a penny smoothbore. As for how much of an unregistered firearm, no exact figure. Today, we have allowed any kind of weapons to have on hand, except for handguns, i.e. pistols that can be worn covertly," – said the head of the communications Department of the Ministry of interior.
Comments
comments