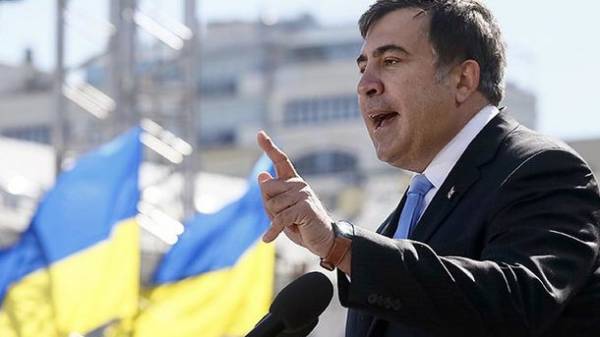 Press Secretary of the President of Russia Dmitry Peskov said about the lack of Kremlin interest in the topic of deprivation of the Ukrainian nationality to the former President of Georgia and former Governor of Odessa region, Ukraine Mikheil Saakashvili, RIA Novosti reported.
"This is not a subject of interest to the Kremlin," Peskov said to journalists on Thursday.
SEE ALSO
Why Saakashvili was deprived of citizenship and what might be the consequences
We will remind, on Wednesday, the media reported that Saakashvili was deprived of Ukrainian citizenship.
Later, the State migration service commented on this information, stating that the processed materials by Saakashvili and that the decision on loss of citizenship made by the President of Ukraine.
Thursday, July 27, media reports, citing the presidential Administration announced that the President signed a decree on the termination of citizenship of Saakashvili.
Comments
comments