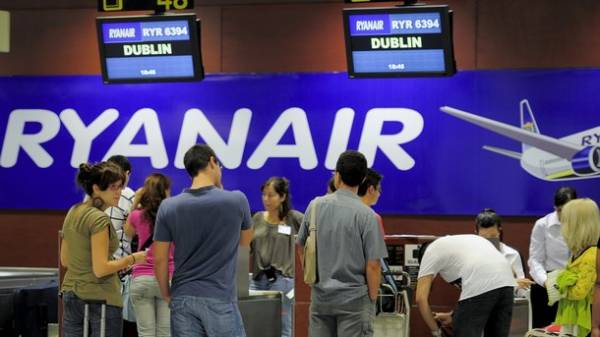 The largest European lobster Ryanair warned of a sharp reduction in tariffs. As explained in the company, the flights will drop, due to a substantial increase of the profits of the carrier, writes Reuters.
So, Ryanair quarterly profit rose 55% on the background of the rise in average prices by 1% in annual terms in connection with a later than last year, Easter.
Ryanair has warned rivals that in the coming months may reduce tariffs to 9% in annual terms. "It's a competitive market. Rates may be reduced to 7, 8, maybe even 9%," said Ryanair Finance Director Neil Sorahan.
The reduction of tariffs in annual terms is likely to amount to an average of 8% for the six months ending March 31, 2018, he added.
Read also: Ukraine will create its own low-cost airline: how much you can fly across the country
The company's profit after tax for the three months ended in June amounted to 397 million euros, while analysts polled by the company, on average, were expecting the figure of 366 million euros.
As reported, Ryanair July 10, announced the cancellation of the planned entrance to Ukraine after the airport "Borispol" has violated the agreement reached in March this year, the Ministry of Infrastructure officials of the airport and its current General Director Pavel Ryabikin. Later it became known that the airline is ready to resume talks with Ukraine.
Comments
comments