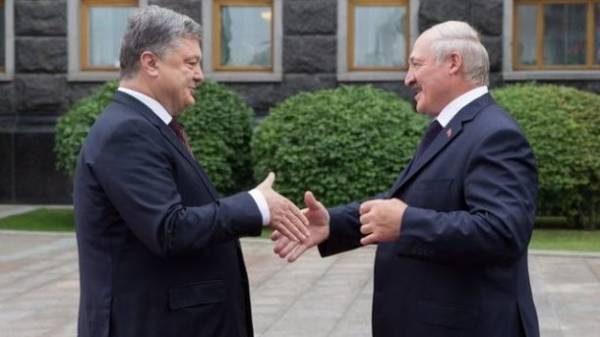 President of Belarus Alexander Lukashenko assured that his country will not be no aggression against Ukraine. This was on the basis of the negotiations has told to journalists, the Ukrainian head of state Petro Poroshenko.
According to him, the Ukrainian-Belarusian border will never be a border war
"Today, I received confirmation that the territory of friendly Ukraine the Republic of Belarus will never be used for aggressive actions against Ukraine. The Ukrainian-Belarusian border will never be a border war. I'm sure she will always be the border of our friendly cooperation, border of peace," said Poroshenko.
Read also: Lukashenko has promised not to attack neighboring countries
"An important step in this direction will be the completion of the process of legal formalization, which we also discussed today. And the related tasks today received an updated joint Ukrainian-Belarusian demarcation Commission". – the President added.
Earlier, the chief of the General staff of Ukrainian armed forces Viktor Muzhenko has said that Russia military exercise "Zapad-2017" may deploy hidden storage of weapons and military equipment and after leave some troops in Belarus.
Comments
comments