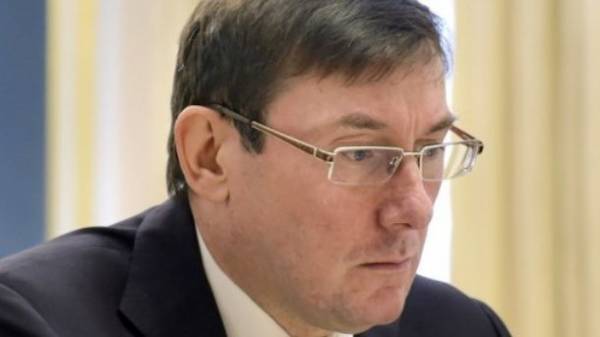 According to the attorney General, as defendants in criminal proceedings is the management of the company
GPU and SBU investigates criminal proceedings according to the "Motor Sich". This was during a briefing in the river, said the Prosecutor General of Ukraine Yuriy Lutsenko.
"For the enterprise "Motor Sich" until there is some criminal proceedings. One of them is the SBU. It boils down to the fact that a large portion of shares, which was much sooner brought to an offshore company, the property was not transferred in the manner prescribed by law," – said Lutsenko.
In particular, defense enterprises belonging to the "Motor Sich" has to reconcile the alienation of its shares with the relevant government agencies, which has not been done.
"This year was held on the purchase of other actors in those parts of the stock and, again, such is not the established order", – said the Prosecutor General.
He also added that AMCU refused to the purchaser of the controlling package of shares of "Motor Sich", this buyer is a citizen of another state. According to AMC there is a discrepancy between the antitrust laws.
In addition, as reported, Lutsenko "of the gpou is conducting an investigation of possible theft of public funds in the implementation of the state defense order. We are talking about likely raising prices for the engines and a further withdrawal of funds through a dummy structure using the so-called "junk stocks", that is, securities that have no real value."
See also: Named the richest MP of Ukraine
According to the public Prosecutor of the investigative action – seizure, examination will be conducted in about a month. "Then we'll be able to sign the Declaration of suspicion", he added.
Lutsenko said that the defendants in criminal proceedings is the management of "Motor Sich".
We will remind, officials of PAO "Motor Sich" is suspected of organizing the illegal scheme of assignment of more than 350 million UAH.
Comments
comments