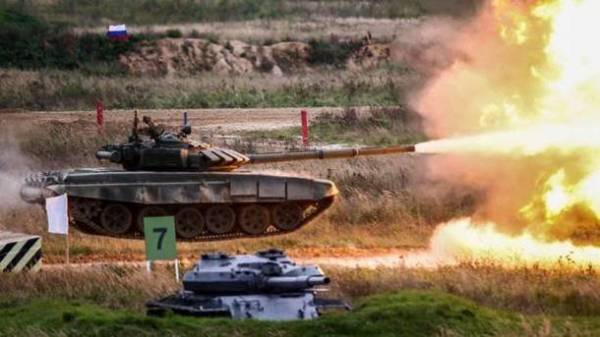 The President of Ukraine Petro Poroshenko intends during the phone conversation in "channel format" to demand ceasefire in the East of Ukraine. He said this after talks with Belarus President Alexander Lukashenko.
According to him, the aggressor is trying to reverse the failure of attempts to split the West with the escalation in the Donbas.
"Already on Monday held telephone talks in the "Normandy format". I will demand an immediate cease-fire regime along the line of collision. In the case of non-implementation of the "Big seven", which was adopted in Italy in particular regarding the strengthening of sanctions, we cannot and will not be watching is a brutal violation of the Minsk agreements. Neither the death of a Ukrainian hero must not remain without a very strong reaction," – said Poroshenko.
See also: Aivazovsky links the escalation in the Donbas with the forthcoming negotiations, "Norman Quartet"
He noted that on the subject of the restoration of the territorial integrity and sovereignty of Ukraine, return to civilized norms of coexistence based on the principles of international law were given special attention during the meeting with Lukashenko.
"Minsk agreement is the only and non-alternative instrument in the de-escalation of the conflict and the de-occupation of Ukrainian territory", – added the head of state.
Recently, Alexander Lukashenko stated that "the Minsk process" to resolve the situation in Ukraine should stay, but continue more vigorously.
Comments
comments