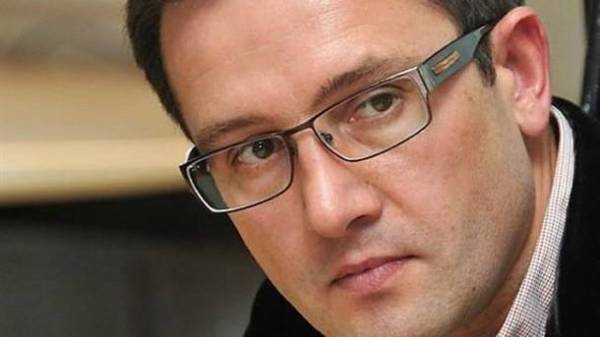 At the moment the preconditions for a sharp devaluation of the hryvnia not. This opinion was expressed by a freelance adviser to the President of Ukraine, former acting Finance Minister Ihor Umansky in an interview to "Obozrevatel".
According to him, the hryvnia strengthened slightly, but this is a seasonal factor.
"The national Bank enters the market and buys the excess currency, thus reducing these fluctuations. If he did, would the hryvnia strengthened slightly, but the fall would again depreciated. Here the task of the National Bank is to prevent such peaks: both the fall and the growth rate," explained Umansky.
He noted that in the fall, as a consequence, there will be another trend: the national Bank will enter the market and make additional supply of currency. "Now there is also a tendency to increase, because, on the one hand, business activity is very low and, on the other hand, no major participant in the currency market, "Naftogaz". He has long comes along with the purchase," added the former acting Minister of Finance.
According to the forecasts of Uman, when it will be closer to the heating season, Naftogaz, is expected to return to the market and will be forced to buy gas that is purchased for hard currency. And as a result, the demand for currency will increase. "Then is the task of the National Bank to come out at the same time the market and avoid sharp fluctuations," he said.
See also: UAH fell in the TOP 3 of the most stable currencies of the CIS
In addition, responding to a question about whether it is possible now to return to course 8, Umansky said that it is theoretically possible, but there are a number of nuances. "The question is in the consequences. And most importantly — why to do it. Money in time have a value, including through inflation. The purchasing power of the dollar today and 20 years ago is significantly different, as any currency. This is a normal process," — said Umansky.
"To return the course of 8 or 12 makes no sense. The question of the ratio of the nominal exchange rate of hryvnia to the dollar in fact is not determinative. The decisive factor is the volatility. In this case, the hryvnia. If the hryvnia will be stable, if not jumps up and down, will be predictable, in fact, the nominal ratio is secondary," he added.
Recall, a financial expert Sergey Fursa also expects moderate devaluation of the hryvnia in the autumn. "And more moderate than before. If we previously had forecast 29 UAH/USD. at the end of the year, recently we have changed it by 27.5 UAH/USD.", – predicts a specialist.
As reported, today, July 21, the national Bank of Ukraine (NBU) has established such rates of major foreign currencies against the hryvnia:
1 US dollar UAH of 25.92;
1 Euro – 29,77 UAH;
10 Russian rubles – UAH 4,37.
Comments
comments