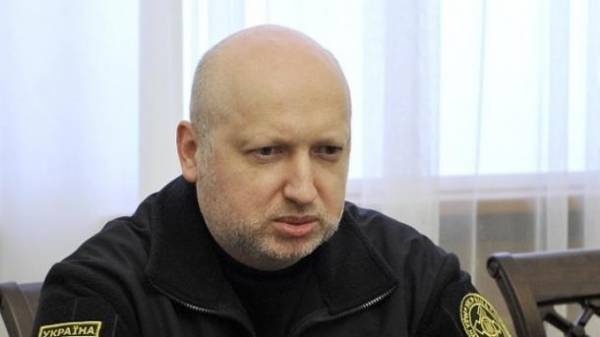 NSDC Secretary Oleksandr Turchynov believes that the initiative of creating the so-called "little" in the Donbas backed by the Kremlin. He commented on the statement by the leader of the so-called "DNR" Alexander Zakharchenko about creating a new "state", reports the press service of the NSDC.
According to him, therefore, the Kremlin wants to resume promotion of military aggression in Ukraine.
"This perverted nonsense that was written in the Kremlin and voiced mummers clowns like Zakharchenko, testifies to the desire of Moscow "strategy" again to restore the promotion of military aggression to the West, drawing in a bloody millstone new regions of Ukraine", – said Turchinov.
Read also: Poroshenko reacted sharply to the statement Zakharchenko about the making of "the Ukraine"
He believes that these provocative plans – another argument in favor of the adoption of the draft law on de-occupation of Donbass and the need to expedite his release.
"The fate of the Kremlin's plan "Ruthenia-17" will be similar to "the new Russia 14", or any other "Depilarsi" Putin format," – said Turchinov.
We will remind, today in the Russian media appeared information that Zakharchenko said about the establishment of a new "state" of the so-called "little Russia." According to him, the new "state" will be the successor to the Ukraine. He also noted that the capital of the "little" in the city of Donetsk, and Kyiv city remains a historical and cultural center of the capital city status.
In turn, the representative of Ukraine in the Trilateral contact group on settling the situation in Donbas Yevhen Marchuk noted that the statement by Alexander Zakharchenko to create a "little" puzzling "the Minsk process".
Comments
comments