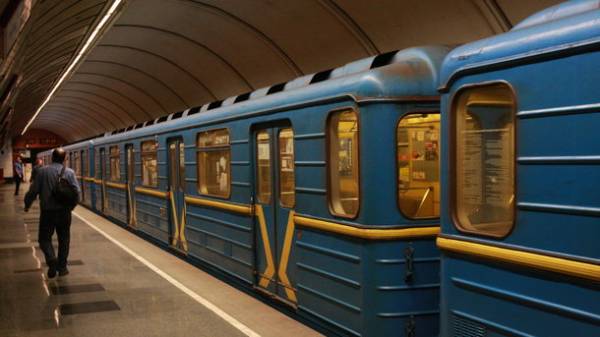 The tender for the definition of the company-the designer of the construction of the new site svyatoshinsko-Brovarsky line of the Kiev metro best price offer received from the company "Metrolinedirect", writes "Business capital".
According to the publication, trades on the system of public procurement ", Prosaro" was held on July 14, 2017. The cost of purchasing the Kiev metro was estimated at 57 million 559 thousand 800 UAH.
"In addition to "Metrolinedirect", the bidding took the state enterprise "Design Institute "Ukrmetrotonnelproekt". However, his bid at 55 million 456 thousand UAH 200 was uncompetitive. "Metrolinedirect" offered a price lower by almost 50 thousand UAH 55 million 404 thousand 400 UAH", – notes the edition.
Reporters found that OOO "Metrolinedirect" registered in Kiev. The founder of the company, by auction, General designer of the Kiev metro, is the company "East mining Ukraine" registered in Mariupol. Headed "Metrolinedirect" the former head of project office SOE "Design Institute "Ukrmetrotonnelproekt" Vadim Grishko. All in all, the company employs 19 engineers and other technical workers. According to Vadym Hryshko, they all have the necessary knowledge and experience, but for the order of the Kiev subway will involve specialists of the project Institute "Ukrsilenergoproekt".
"We are going to execute the design construction of the metro section. Subcontracted specialized organization in our tender offer stands design Institute "Ukrsilenergoproekt", which was the General contractor for the construction of the Beskid tunnel," – said the Director of "Metrolinedirect".
According to him, the adjustment of the project and the development of working documentation for the construction of metro area "Metrolinedirect" will execute earlier than 2022, as specified in the tender documents.
"Adjustment and development of working documentation complete up to the end of 2018, will continue its review and approval. To expedite work on the construction phase, the design work will be conducted in accordance with the construction techniques of the underground, used the Turkish company Limak. These technologies allow to reduce construction time from 5 years to 3 with savings of up to 20 percent of the budget. Such a project developed by the specialists of our company, Limak is now implementing in the river," – said Vadym Hryshko.
As reported in the fall of 2016 municipal enterprise "Kyiv metro" has determined the company "Kievmetrostroy" designer of construction of Syretsko Pechersk metro line from Raw for residential Tenants with a depot in the Podolsk district. The contract value is 140.6 million.
Comments
comments