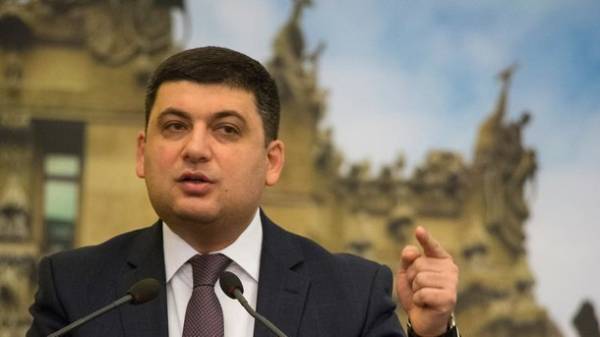 Prime Minister Vladimir Groisman said that Ukraine should provide the opportunity for an impartial international investigation into the disaster Malaysian "Boeing 777" MH17. About this he wrote in Facebook on the day of the third anniversary of the crash of the airliner over Ukraine.
The Prime Minister has remembered, how was the process after the crash. He noted that the rebels tried to hinder the investigation of the incident.
"In the first hours and days after the disaster, I, as Deputy Prime Minister, had to organize an investigation of the disaster and disposal of dead bodies. It was a terrible day. We had a lot of obstacles on the part of the terrorists. Ukrainian and international experts who worked at the crash site, had no security guarantees, but did his job. To find the body of each deceased person and return to his family – it was our duty," he wrote, Groisman.
Read also: Poroshenko: the Tragedy of MH17 could not happen
He is sure that this is a planned terrorist act for which the perpetrators should be held accountable.
"It is very important to ensure all opportunities from Ukraine for an impartial international investigation. It continues, but today more and more evidence proving that the MH17 crash is a planned terrorist act. A terrorist act that claimed the lives of innocent civilians. Its perpetrators and organizers should be held accountable! Should the world stop the aggression from the Russian Federation and its mercenaries against civilians," he added.
We will remind that"Boeing-777″ Malaysia Airlines, carrying out flight MH-17 Amsterdam (Netherlands) – Kuala Lumpur (Malaysia) was shot down in the skies over the Donetsk region on 17 July 2014. On its Board there were 298 people, they all died.
Created an international joint investigation team, composed of prosecutors and representatives of other law enforcement agencies of Ukraine, the Netherlands, Belgium, Australia and Malaysia, as well as representatives of Eurojust, on 28 September 2016 in the Netherlands, presented the results of the criminal investigation into the causes of the disaster.
Comments
comments