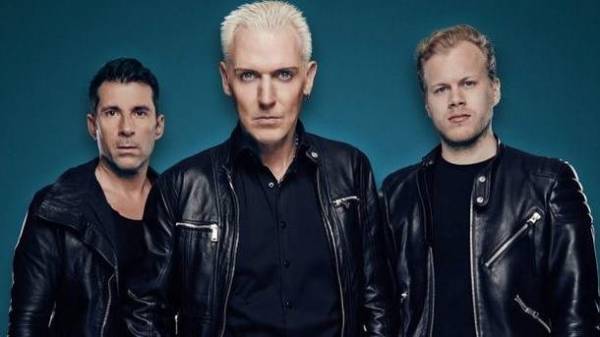 The Ukrainian Ambassador to Germany Andriy Melnyk said that the popular German media agree that the concert of their countrymen Scooter in Russian-occupied Crimea was illegal. About this he wrote on Twitter.
He noted that the well-known German newspaper picked up criticism of the Ukrainian side concerning the voyage of musicians in the Crimea, agreeing that their performance was illegal, and some even called it a crime.
SEE ALSO
Musicians from Scooter faces up to eight years in prison for a concert in the Crimea
He also noted that the leader of the German free Democrats Christian Lindner assured the inadmissibility of the recognition of the annexation of the Crimea.
Patogeni Spiegel Ter citu our comment about those scho nezakonnye concert "Scooter" mtime placin uridin nalci https://t.co/eY0ECHGXHS pic.twitter.com/2Eu4OCt7kq
— Andrij Melnyk (@MelnykAndrij) 5 Aug 2017
Nitrane newspaper Bild also situ word about those scho you "Scooter" in the Krim je "zlocina": welcome home Scooter! https://t.co/hUoP9q7nl5
— Andrij Melnyk (@MelnykAndrij) 5 Aug 2017
Vplivali Focus also pdhal estafetu Nino criticism in the address crimsco aventuri "Scooter" https://t.co/u6vb52402f pic.twitter.com/AWGN89EEss
— Andrij Melnyk (@MelnykAndrij) 5 Aug 2017
Stern TA INSHI proud ZMI chopili criticism of the illegal voyage "Scooter" to Krim: Dali bude 🙂 https://t.co/zTl3M1rzZt pic.twitter.com/FbjKCVfgUi
— Andrij Melnyk (@MelnykAndrij) 5 Aug 2017
Lder nemeckih wlny Democrats zapevnyv have nepriyatnost recognition Annex #Krim have https://t.co/8unajoul6P pic.twitter.com/Ik7dUHy92U
— DW (ukraïnskoyu) (@dw_ukrainian) 5 Aug 2017
2/2 Zaklikow organzations audition show #DSDS jury viluchiti z H. P. Baxxter, that sesno poruchu law NSO державиhttps://t.co/7w64SCrKXF pic.twitter.com/efoi3tHLb9
— Andrij Melnyk (@MelnykAndrij) 5 Aug 2017
We will remind, on August 4, the participants of the Scooter arrived in occupied Simferopol to attend the festival ZBFest, which was held in the valley of Balaklava.
Earlier, Deputy Prosecutor General of Ukraine Yevhen Yenin in comments to the German newspaper Bild claimed that, according to Ukrainian legislation, the musicians could face one to eight years for illegal speech on the Peninsula.
Comments
comments