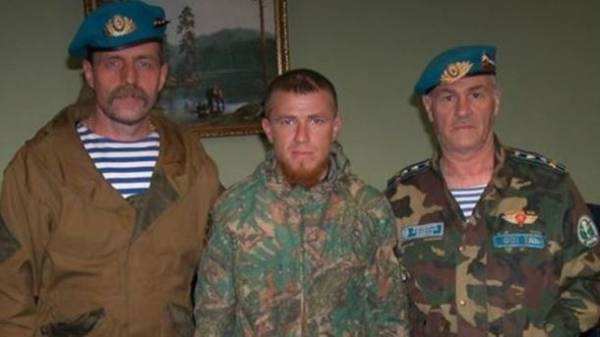 On the Ukrainian border, Ukrainian security forces had detained a Russian officer, Colonel airborne troops Valeriy Grata with the call sign "Sanych", which participated in the war in the Donbas and is an instructor of militants. Reported about it in Facebook the journalist Andrey tsapliyenko.
It is reported that the Grata was caught while attempting to cross the border of Ukraine in Transnistria under the false passport of the citizen of Ukraine named Valery Vojtenko.
"Counterintelligence SBU skillfully carried out special operation and detained another, "Motorola", "Givi" and Zakharchenko. The former chief bodyguard of the President of the unrecognized Transnistria. Live instructor insurgents Donbass", – wrote Tsaplienko.
The journalist explained that counterintelligence had long known that the name "Valery Vojtenko" hiding a "Sanych", known in Moscow as a Colonel of the airborne troops Valeriy Grata.
"Ukrainian counterintelligence received information about the intention of the FSB of the Russian Federation to appoint the Deputy "Minister of state security of Transnistria" their man. The main condition – it must be the Russian military personnel with combat experience. In The Donbas. On the side of the militants. Such people quickly found. Of Grata, Valery. Russian airborne officers, seven years in a row guarding the leader of Transnistria, Igor Smirnov. With the end of the "era Smirnova" his chief guard moved to Moscow. And on the fourteenth year, the Colonel Grata in the Donbas. It's official – the head of the "Union of paratroopers of Donbass", – wrote Tsaplienko.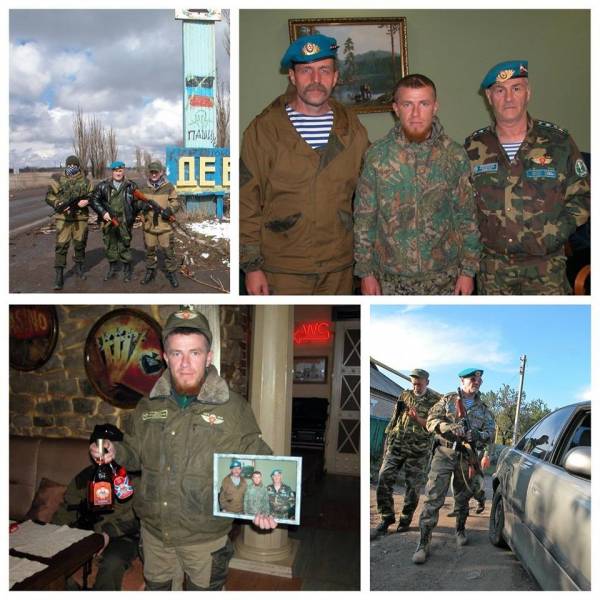 He also noted an interesting point in the biography of Colonel of airborne forces. As it turned out, the beginning of the stay of a Russian officer in the Donbass coincides with the tragedy in Ilovaysk.
"29.08.2014 year Grata Valery Alexandrovich was in the zone of hostilities in the so-called "LNR" and "DNR" at the present time. In particular, it was noted for the performance of combat tasks… Participation in hostilities: Lugansk, Alchevsk, Gorlovka, Makeevka, Donetsk, Snizhne, Donetsk, Yenakiyevo, Uglegorsk, Debaltsevo. Note the date – August 29 2014 – and one of the points of the Ukrainian route, "Sanych". Ilovaysk. This is the time and place of a direct Russian invasion on the territory of Ukraine. Treacherous invasion of those airborne troops of the Russian Federation, the form of which is of Grata," – said the journalist.
As has told today to the Ukrainian intelligence, the explosion in Luhansk involved in the Russian special services. We also learned that preparing more attacks in the areas of the crossings.
Comments
comments