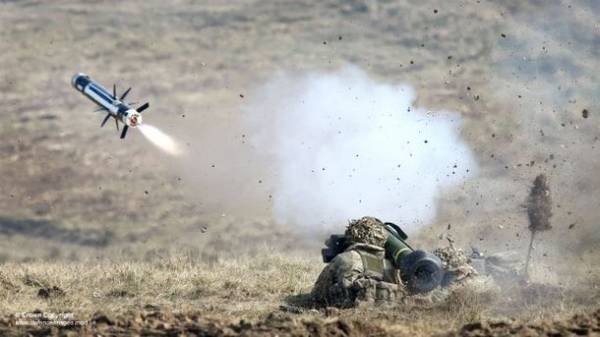 U.S. military aid for Ukraine includes not only the notorious anti-tank missile systems Javelin, but the latest missile system suppression of artillery fire. This was told to the "observer" the commander of "Georgian Legion" Mamuka Mamulashvili.
According to him, he traveled to the United States, where they discussed with local experts the issue of providing lethal weapons to Ukraine.
He noted that Kiev can count not only on the Javelin, but on the newest American weapons.
"There was talk of missiles, overwhelming artillery fire. Hitting the points, where is the artillery fire, homing missiles. It's the newest system they have passed the test but has not yet been used," – said Mamulashvili.
Recall that in the draft Federal budget of the USA in the 2018 financial year provided military assistance to Ukraine. So, in late June, the U.S. Senate Committee on the armed forces approved a draft defense budget, which Ukraine relies $ 500 million.
In turn, the representative of the Pentagon Jeff Davis has previously stated that the USA do not exclude that in the future will provide lethal defensive weapons to Ukraine. In the Ministry of defence of the USA has said that plans to provide lethal weapons are evaluated in each case.
Comments
comments