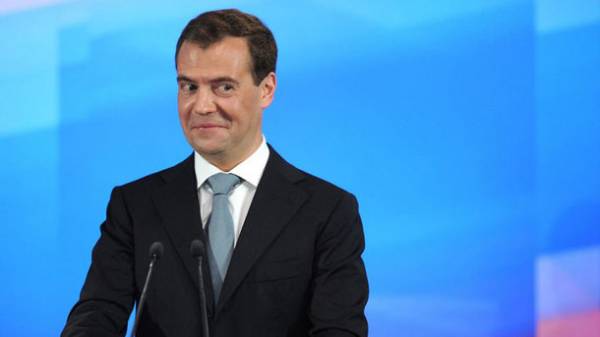 During the European ceremony of respect of memory of the former German Chancellor Helmut Kohl, held in Strasbourg, the Prime Minister of Russia Dmitry Medvedev looked scared. About this in his Facebook wrote blogger and activist Alexander Sigalov.
"Were just on the performance of the Macron. The Frenchman spoke as if his presidential campaign is still in full swing. Merkel listened to him with an expression as if in a coffin under the EU flag was her close relative. Present in the hall bill Clinton radiated a calm, maybe even more than it was necessary, if not in his country trump was elected President," he said.
But most of all dropped out of this society Medvedev, underlines Snidow.
"The look on his face, especially bulging eyes and a frightened look, eloquently said that the boy is lost. I went into the wrong door, and now do not know how to get out because so many people and how uncomfortable," he said.
Recall, the former German Chancellor Helmut Kohl has died on 88-m to year of life June 16, 2017.
Kohl was Chancellor of Germany from 1982 to 1998. He is the only German politician who had held this position for four consecutive terms.
Comments
comments