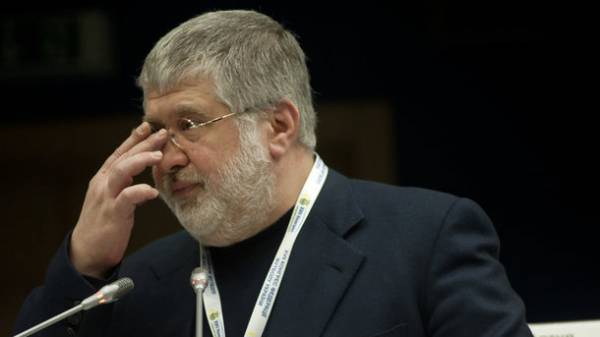 The ex-owner of PrivatBank Igor Kolomoisky said that negotiations with creditors on debt restructuring associated with the businessman of the companies held in the normal mode, writes TSN.
"I can report that the former owners of PrivatBank, according to the undertaken obligations, participate in the negotiation process for the restructuring of its loans with a consortium of companies, which received a mandate to represent the interests of the Ministry of Finance and PrivatBank, which was agreed with the International monetary Fund", – said Kolomoisky.
According to the businessman, this negotiation process began in June of this year, is in normal mode and will continue to be necessary to achieve agreements time.
"In my opinion, the news hype … is due to the ignorance of the representatives of the national Bank about the ongoing negotiation process (which they have no relations)", – said Kolomoisky.
Recall, July 1, matured deposits related to this loan in PrivatBank. As noted in the national Bank, the former beneficiaries of the financial institution Igor Kolomoisky and Gennady Bogolyubov has not fulfilled its obligations, because the government begins the forced recovery of debts of the former owners of "Privat".
The Ministry of Finance also published the text of the letter of Igor Kolomoisky and Gennady Bogolyubov, which they sent 16 December 2016 the Prime Minister of Ukraine Volodymyr Groisman. The letter contains a request to purchase shares of the Bank and to take a positive decision on the capitalization of "Private".
In addition, the Prosecutor General of Ukraine Igor Lutsenko said that the Prosecutor General's office of Ukraine (GPU), the National anti-corruption Bureau (NAB) and Specialized anti-corruption Prosecutor's office (ARS) are investigating several cases related to PrivatBank.
PrivatBank was nationalised in December 2016. The whole procedure took 72 hours. The reason is that "Private" could not execute the recapitalization program. The Finance Ministry and the NBU had already stated that the move to the state was the only viable option to save financial institutions. At the same time, a former beneficiary of "Privat" Igor Kolomoisky insisted that PrivatBank was the victim of the "tyranny of the NBU". Later Kolomoisky began to challenge the nationalization of the Bank in court.
Comments
comments