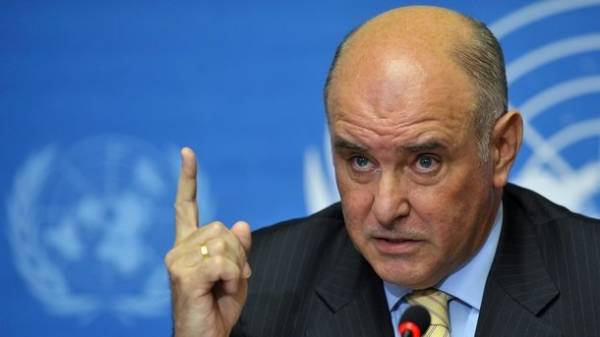 The current White house administration agreed to continue a previously started work with Russia to resolve the situation in Ukraine, started during the presidency of Barack Obama. This was stated in interview to "Izvestia", Deputy foreign Minister Grigory Karasin, reports 112.ua.
He noted, despite the fact that the US is not involved in any of the formats of negotiations on the Donbass, but they are involved in the process of resolving the situation in Ukraine.
Also, the diplomat stressed that contacts between the US and Russia regularly POPs up the topic of Ukraine.
"Under the previous US administration was working format of the Russian presidential aide Vladislav Surkov and Deputy Secretary of state Victoria Nuland. She resigned. We offered our overseas partners to continue the work. In Washington supported this idea. Wait, who will appoint and will renew this important dialogue," Karasin said.
Recently, the President of Ukraine Petro Poroshenko said that the U.S. will be more actively involved in the process of conflict settlement on the Donbas, increasing its role in the Minsk negotiations, "Norman format."
At the same time, the White house said that sanctions against Russia will remain until it withdraws its troops and militants of Donbass.
Comments
comments