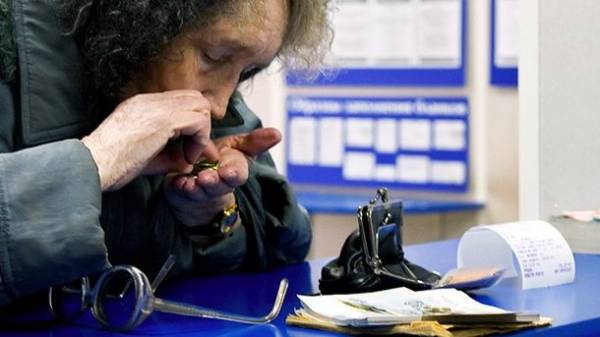 Every tenth Russian is in financial difficulty when purchasing products, the survey showed the all-Russia centre of studying of public opinion (VTSIOM).
The survey showed that consumer ability of the population of Russia has declined sharply and still can't get to the previous level.
VTSIOM reports that over 80% of respondents believe the poor are those who have barely enough money for food and clothes. In may 2017 the share of such people among the respondents made up 39% (54% – among people of retirement age, and 46% among rural residents).
Every tenth Respondent (10%) stated that it is not enough money even to buy food. 29% of respondents complained that not enough money for buying clothes.
Above these polls recorded the same percentage in 2009 (41%), the minimum was observed in the pre-crisis 2014 – 19%.
"The poll results confirm what we know from statistics: the financial situation of Russians during the years of crisis has deteriorated significantly. Currently, the situation closer to the situation in 2009 – the worst year of the previous crisis. However, our other research shows that public optimism, confidence in a speedy overcoming of the crisis is growing," – commented on the results of the study lead expert consultant VTSIOM Oleg chernozub.
Earlier, the UN has estimated that 60% of Ukrainians live below the poverty line. The national income per citizen has dropped in 25 years from 1990 to 2015 it has fallen by 31.9%.
Comments
comments