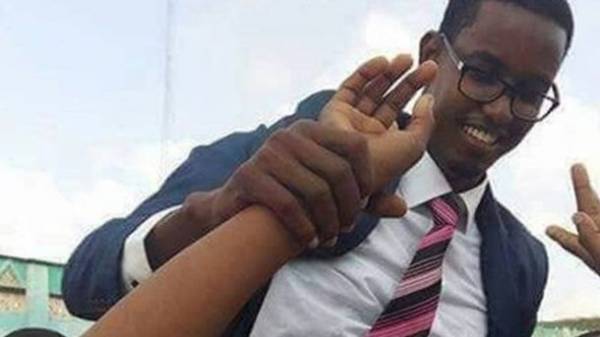 In Somalia sentenced to death intelligence officer mistakenly shot and killed the youngest Minister in government, Abdullahi Sheikh Abas, who took over the extremist.
The sentence of Ahmed Abdullahi Abdi issued by a military court, sentenced may appeal.
The Minister of public works of Somalia, 31-year-old Abdullahi Sheikh Abas had been killed in his car in early may near the presidential Palace in Mogadishu.
Lawyers for the defendants claimed that the murder was an accident. According to them, Abdi received the Abas the extremists – the car of the Minister is too close approached to the car, which was another official who was guarding the intelligence officer.
The murdered Minister Abbas grew up in a refugee camp in Kenya, in November 2016, he became the youngest Minister in the government of Somalia. In connection with his death the President of the country Mohamed Abdullahi Mohamed has cut short a visit to Ethiopia.
Comments
comments