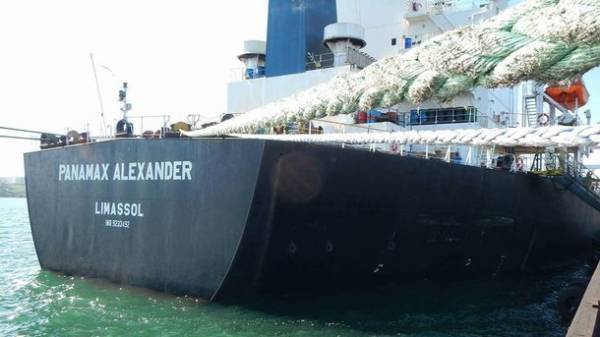 The Ukrainian energy sector are already preparing for peak summer loads and heating season. In particular, DTEK is still the only one in the country who bought scarce anthracite in South Africa and will be delivered to Ukraine 675 thousand tons of coal in nine boats. "Today" has learned, will you turn off the country in the summer light and how we are ready for winter.
SUMMER. The head of the NPC Ukrenergo Vsevolod Kovalchuk, commenting on the issue of peak loads on the power system of the country this summer, said that does not rule out launching anthracite units at TPP in July. This necessity he associated with heat and repairs of power units of nuclear power plants. Kovalchuk added that if this is not done, then soon we can expect a deficit of capacities, which will lead to a "restriction of customers" in the electricity.
"Especially late summer and autumn can get very tense, if not additionally set the volume at least 300 thousand tons a month over the next three to four months. This is the minimum amount that, under the fail safe of all power facilities of the country, will not limit consumers", — said the official.
While Kovalchuk added that while not all generating companies have sufficient reserves of coal in warehouses. According to him, the state of PJSC "Centrenergo" is still looking for a supplier, but DTEK, in turn, has brought from South Africa 75 thousand tons of fuel and announced the arrival of 600 thousand tons.
WINTER. Kovalchuk also acknowledged that the lack of problems with electricity in a state of emergency in the energy sector (recall, the Cabinet extended on Wednesday until July 17) —
this is a good signal for the heating season.
The second good news he called the modernization of blocks of thermal power plants, which pass from the anthracite to the use of coal brand "G" (gas coal). He gave the example of zmiivska TPP, where the second unit is already working on the new scheme, and the completion of the fifth unit is expected in late August — early September. In addition, the success in this field demonstrate and specialists of DTEK, which translate to gas anthracite coal blocks Dnieper TPP. "Finally, the company DTEK announced the possibility of pereexali (redirect. — Ed.) additional three units of Burshtyn TPP in the United energy system of Ukraine. This will give us extra power from the gas coal in the autumn-winter period. So in this issue of good news enough", — concluded the head of "Ukrenergo".
Comments
comments