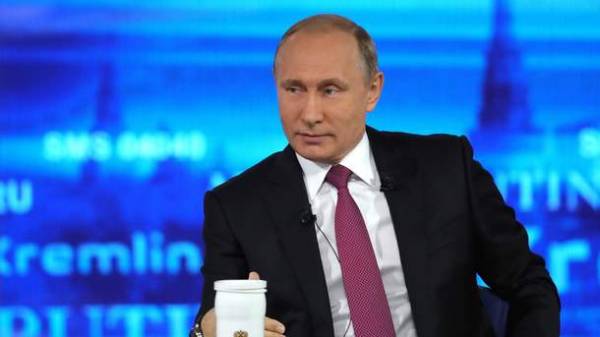 Russian President Vladimir Putin called the occupied Crimea one of the problems, because of which Western countries imposed sanctions against Russia. He said this during the direct line on Thursday.
"It would not be the Crimea, there would be other problems – would come up with something else. I think it's to deter Russia. So it is always and served by a policy of containment of Russia", – he said.
At the same time, according to Putin, "nothing extraordinary happens" and causes tightening of sanctions no.
The President of the Russian Federation claims that the West began to impose restrictive measures as soon as Russia "is beginning to find its feet."
"When our partners in the world felt in the face of Russia is a serious competitor, under various pretexts were introduced some limitations. It was throughout our history. I'm not even talking about the Soviet times – and it used to be, before the October revolution," he said.
Recall that Russia annexed the Crimea in March 2014, entering the Peninsula its troops. In response to the aggressive actions of Moscow, many countries imposed against Russia economic sanctions.
Comments
comments