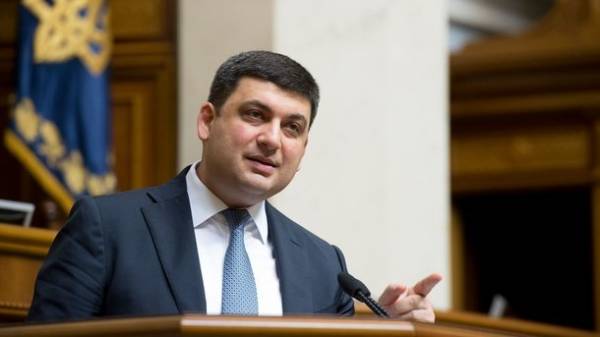 Prime Minister Vladimir Groisman believes that the charges the Armed forces of Ukraine of violating the Minsk agreements by Russia are part of a hybrid war.
"Cynical accusations of the Ukrainian armed forces from Moscow are part of the hybrid information war being waged around the world," he said in an interview with Croatian newspaper "Jutarnji Vijesti", commenting on Moscow's claims of alleged violations of the cease-fire with the APU.
Groysman said that the Ukrainian forces comply with the terms of the ceasefire, however, this does not make Russian-backed militants.
"Ukraine unilaterally cease fire. So it was June 1 international children's day. But other people's children does not stop the Russian aggressors. They continue shooting. The situation was and remains tense", – said the Prime Minister.
According to him, the enemy violated the regime of silence 50-60 times a day "people are dying every day – military and civilians. Total casualties exceeded ten thousand people."
"I emphasize: Donetsk – this is our Ukrainian land and Russian there – occupiers. We do not see the possibilities of the power of liberation of those territories without huge casualties among our population. And so Kiev is really interested in this ceasefire and full implementation of the Minsk agreements, because they will allow you to restore the sovereignty in a peaceful way," he said.
The Prime Minister stressed that Russia wants to maintain the hot phase of the conflict as long as possible, as a tool of destabilization of Ukraine.
"They understand that after the liberation of Donbass will immediately raise the question of return of illegally occupied Crimea" – said Groisman.
Comments
comments