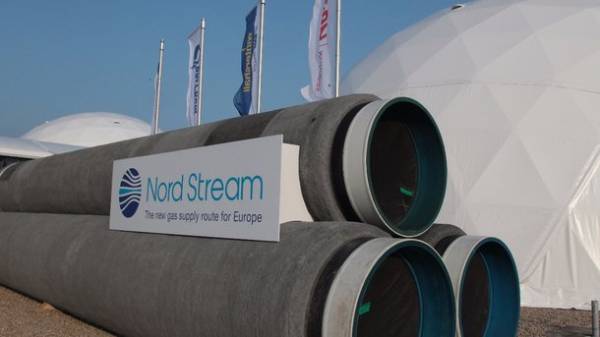 The European Commission asked the EU Council the mandate for negotiation with Russia of the principles of operation of the project of the pipeline "Nord stream-2". About it reports "112 Ukraine".
"The European Commission seeks to guarantee that "Nord stream-2″, if it is built, functioned in a transparent and non-discriminatory manner, with an appropriate level of regulatory control, in accordance with the basic principles of international and European law in the energy sector", – stated in the message.
The European Commission explained its decision by saying that the pipeline must "fully comply with the energy regulations of the EU contained in the so-called Third package of legislative measures".
The European Commission said that "Nord stream-2" is not conducive to the goals of the Energy Union to provide access to new supply sources, routes and suppliers.
"Also, it can allow one supplier to consolidate its position in the gas market of the European Union and could lead to further concentration of supply routes", – stated in the message.
An existing, well-functioning gas transport infrastructure ensures the energy supply of Europe, said the European Commission.
"The construction of "Nord stream-2″ may compromise existing transport routes, particularly through Ukraine", – stated in the message.
As reported, in early September 2015, the Russian "Gazprom" and Shell, OMV, E. On. signed a shareholders ' agreement the joint project company, which will deal with the construction of the gas pipeline "Nord stream-2".
By estimations of Chairman of "Naftogaz" Andrey KOBOLEV, the pipeline does not contribute to the diversification of gas supplies to the EU and provides the EU access to new sources of gas. Also, according to KOBOLEV, the implementation of the project "Northern stream-2" will lead to the fact that the points of entry of Russian gas to the EU will be concentrated almost exclusively in Germany. However, the existing pipelines between the North of Germany and the countries of Central and Eastern Europe do not have sufficient capacity to deliver the necessary volumes of gas in the Eastern European regions.
24 April 2017, Gazprom and its European partners had signed the financing agreement of the "Nord stream-2".
We will remind, the project "Northern stream – 2" involves the construction of two pipelines with a total capacity of 55 billion cubic meters of gas off the coast of Russia through the Baltic sea to Germany. The pipeline is planned to be build next to the "Nord stream".
As noted by the Chairman of the Board "Gazprom" Alexander Medvedev, the capital cost of the "Nord stream-2" is expected at 8 billion euros, however, together with the cost of borrowing the amount can reach 9.9 billion euros.
Comments
comments