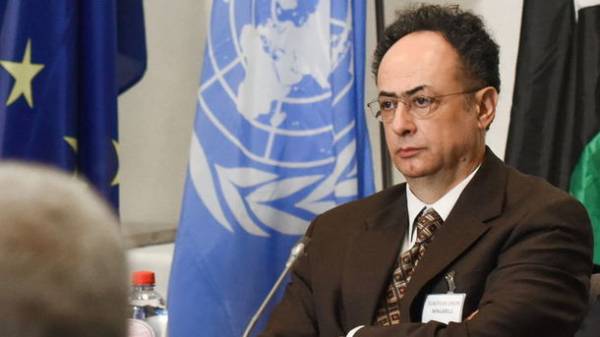 The European Union considers counterproductive expressed by the President of Petro Poroshenko, the idea about introduction of passports of the old type for residents of territories occupied by Russia. This was stated by EU Ambassador Hugh Mingarelli, reports "Ukrainian truth".
Speaking at the ceremony, the Ambassador noted that bezviz have to earn to all without an exception of categories of citizens: "I Emphasize that the regime should work for all Ukrainians who have received biometric passports".
Subsequently, Mingarelli explained that he had a purpose to send a signal to the Ukrainian authorities.
"I said that we are talking about all the Ukrainians, because there have been suggestions that some officials of Ukraine that the inhabitants of the Crimea and ORDO not received passports required for visa-free regime. This is contrary to the EU approach. I want to emphasize that the right to visa-free travel in the EU need to get all citizens of Ukraine, regardless of where they live," said the EU Ambassador.
In response to a clarifying question EP the diplomat said that has already informed the Ukrainian side about the position of the European Union, but did not specify what was the reaction of official Kiev.
Earlier the President of Ukraine Petro Poroshenko said that the inhabitants of the occupied territories of Donbass and Crimea can't stay without the passport for travel abroad, in case of failure to obtain a biometric passport they need to provide passports of the old sample.
"I would like to emphasize that if you have problems with issuing passports to those who are in occupied territory or in the Crimea, it is necessary to perform our regulatory framework. Without passports they can not leave," – said Poroshenko.
Comments
comments