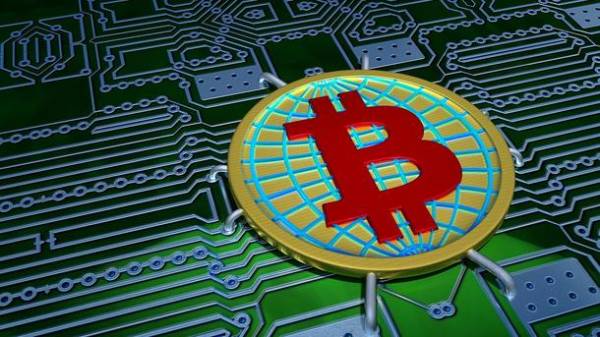 On the night of 6 June, the average weighted exchange rate of bitcoin is up close to 3 thousand dollars, while the total market capitalization of cryptocurrency market has surpassed $ 100 billion, write "News.Economy."
As recently as Saturday, June 3, the price of bitcoin has surpassed $ 2 500, but continuing bullish trend helped her to reach a new historical height.
This increase is due to activity in the Asian markets, including Japanese exchange bitFlyer, Korean bithumb Chinese OKCoin and Huobi. They present the main demand for bitcoin due to which the price on these sites is significantly higher than the European and American markets.
The total market capitalization of cryptocurrency market for the first time exceeded 100 billion dollars (46 billion dollars account for bitcoin). The peak figure was 101,913 billion dollars, which is very close to the capitalization of such giants as McDonalds (106,4 billion) and Boeing (108,8 billion dollars).
The head of the hedge Fund Global Advisors Bitcoin Investment Fund Daniel masters in an interview to CNBC reported that during 8-14 months bitcoin can achieve the rate of 4 thousand dollars. However, in the short term, the rate may rebound to the level of 1 $ 100 per coin. Masters refers to the experience of past peaks, which inevitably followed the fall of bitcoin.
The main driver of growth of bitcoin experts call the legalization of the cryptocurrency in Japan in April. The share of the Japanese yen and the Korean won now accounts for 48.6 percent of all stock exchange transactions. In addition, investors fear political uncertainty, writes CNBC.
The American investor and the founder of the brokerage company GoldSilver.com Mike Maloney believes that the cryptocurrency will only be able to protect traders from another financial crisis.
"In 2000 there was a crisis of the stock. In 2008, stocks and real estate. Now stocks, bonds and real estate are one of the biggest bubbles in history. When the bubble bursts, the consequences will be destructive for many," writes Maloney. According to him, cryptocurrency will help you survive the crisis.
Earlier this week, the rate of the ether crypto-currencies based on the blockchain-Ethereum Protocol, reached a historical record, rising to 250,41 dollars, according to CNBC. In early 2017, the air was trading at $8,52. Thus, for five months, virtual currency has risen in 2839%. At the beginning of the session, on 5 June, the air was trading around $ 246.
Comments
comments