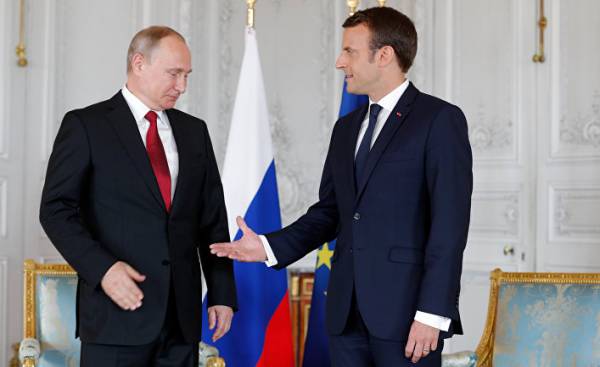 Claiming "Russian origin" of Prince Yaroslav the Wise and his daughter, Anna Yaroslavna, the Kremlin is trying to usurp the dynastic past of Europe, hinting, thus, on the potential territorial claims.
This view is in Facebook announced the Ambassador of Ukraine to the United States Valeriy Chaly, commenting on the statement of the head of the Russian Federation Vladimir Putin during a press conference with President of France Emmanuel Macron.
"When Putin spoke on behalf of Russia on "our" Prince Yaroslav and his younger daughter, Anne — Queen of France, not only trying to infringe on our Ukrainian deep historical European roots and to ascribe to themselves, but also to achieve other goals," he said.
According to the diplomat, in this position of the Russian regime as an attempt to show that the Royal and then Imperial European dynasties depended on Russia.
"And that Russia will decide what to do with "amorphous", "weak", "insecure" Europe, "sunset is approaching". So the sequence: "our Prince Yaroslav" — "our Anna" — Queen of France…" may have excited in the minds of its continuation. Besides, dynastic marriages were a consequence of territorial claims", — said Chaly.
"And Elizaveta Yaroslavna Queen of Norway and Denmark. There are more Anastasia Yaroslavna — Queen of Hungary. So "watch your hands…", he concluded.
As reported by the "observer", the negotiations of the presidents of Russia and France Vladimir Putin and Emmanuel Macron, was held on 29 may at Versailles and lasted almost three hours. The main topics of the meeting were bilateral relations, the situation in Syria and in Ukraine.
Comments
comments