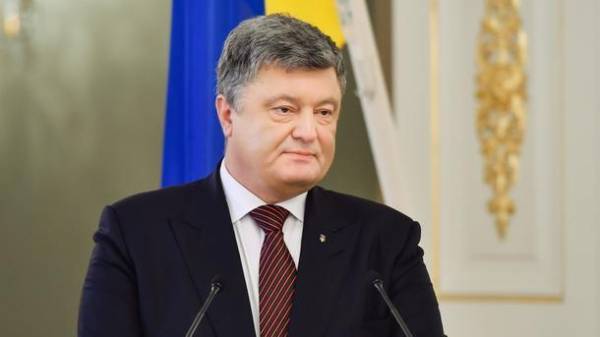 In three years at the helm of the country's President Petro Poroshenko has improved the situation in the country in 2014, though not all managed to realize and while the situation remains quite complicated. This opinion was expressed by the son of the head of state, MP Oleksiy Poroshenko, reports "RIA Novosti Ukraine".
"It was a very difficult three years. We all remember what was the state during presidential elections three years ago, was the active phase of the war in the East, there were some problems with filling the budget, and the economic crisis, a significant decrease in GDP. If we consider where we are now, we see that the situation is quite complicated yet. But, if you compare the situation in the East, there we have a modernized army, we have a front line that APU is holding. Unfortunately, this is not a complete absence of daily losses at the front, but at least it's not dozens, as it was three years ago," said Alexei Poroshenko.
Read also: Three years of the presidency Poroshenko: achievements and challenges
At the same time, according to him, under Peter Poroshenko's international activities Ukraine has reached a new level, where he achieved significant results.
"We got a pretty significant increase: we have an international coalition, which supports Ukraine, we have sanctions against the aggressor. It is also a very important part of the activities of the President because under the Constitution the President as commander in chief responsible for the condition of the army, for military developments and as a President — for international activities. So I think in these directions is, to report" – summed up Alexey Poroshenko.
Recently the Committee of voters of Ukraine said that during the three years of the presidency of Petro Poroshenko 84% of the 111 submitted draft laws were supported by the Parliament and became laws.
Comments
comments