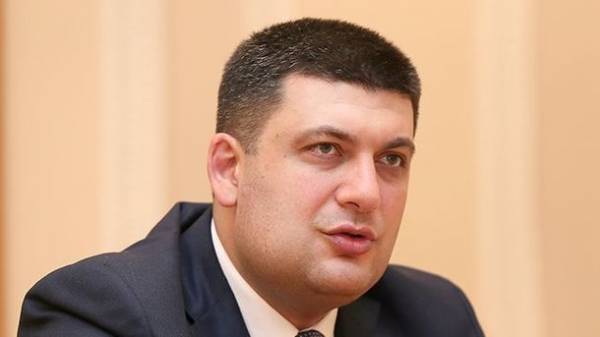 The Cabinet of Ministers of Ukraine will continue to support teachers in the next year. This was stated by Prime Minister of Ukraine Volodymyr Groysman during the celebration of the last call in Brovary specialized school I-III stages №7, Kyiv region.
"I want to assure all teachers of Ukraine, and next year you will get the support of the Ukrainian government and the budget. We will invest in education in order that you could easily do the trick and put all the best into wonderful young people. Because they are the present reality of our country and future. And how competitive they are, how they will be educated, will depend on how successful our country", – said the Prime Minister.
He reminded that in 2017, the government adopted the decision to increase wages for Ukrainian teachers. "And we increased it by almost 50%. Such a rapid increase has never happened before, but this is not enough, so we have returned respect for the teaching profession ", – said the head of government.
Groysman stressed that the government and for him personally it is very important to restore trust, return the respect to the Ukrainian education, but it is "possible to do, when we give proper respect to the teacher."
We will remind, in January, classroom teachers increased salaries in half. Salaries one and a half times increased just school teachers. Teaching staff of other educational institutions – kindergartens and vocational schools – such allowance will receive only from 1 September.
Even after watching the teachers ' salaries, the earnings of Ukrainian teachers remains one of the lowest in the world. For example, the Polish teachers in terms of the Ukrainian currency receive a minimum of 12,5 thousand UAH per month.
Comments
comments