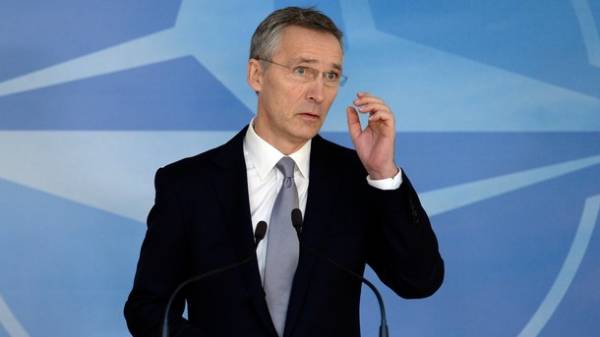 NATO Secretary General Jens Stoltenberg believes that the lack of trump's statements about supporting the article 5 of the NATO Treaty does not mean that he does not support the U.S. commitment to collective defense. He stated this at a press conference in Brussels, answering the question about the absence of such statements during the presidency of trump, transfers "Ukrainian truth".
"The President has clearly stated its strong support for NATO. But the main point of the Alliance is collective security. So we see that the President trump publicly and in personal statements talks about supporting collective security," he said.
The Secretary General also noted that the administration of the new President, the United States agreed to increase funding for military presence in Europe. "(The budget proposal from the new administration) raises to 40% of military spending in Europe for the first time after many years of decline. Why trump supports collective defense in word and deed," he said.
At the same time, Stoltenberg refused to say whether to expect from trump's statements about the support of U.S. obligations under article 5, which specifies that an attack on one member is an attack on all member States.
We will remind, earlier it was reported that the defense spending of European NATO countries in 2016 has increased compared to the previous year, but still far from the declared level of 2% of GDP – a level reached only four countries.
Comments
comments