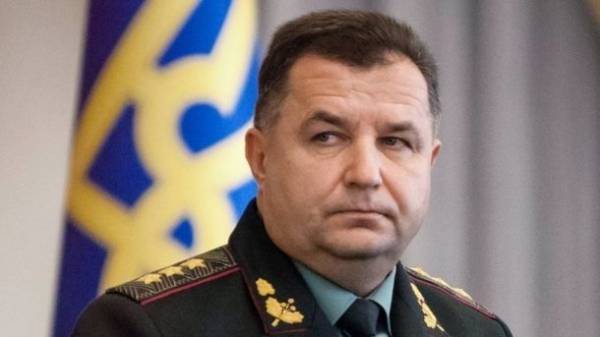 Russia does not intend to continue to comply with the terms of the Minsk agreements, moreover, it will intensify fighting in the Donbass before the next negotiations on the resolution of the conflict. This was stated in interview to "Interfax-Ukraine" the Minister of defence Stepan Poltorak.
He noted that he sees the tendency to see Russia somehow start to perform "Minsk".
"The total number of our martyrs since the beginning of the year about 100 – the number of imported technology, says that Russia has no plans to implement the Minsk agreements. I don't see the trends of the fact that Russia wants to accomplish, at least, the first paragraph of these agreements. Plus the deployment of troops on the border, increasing the groupings in Crimea, tells about unfriendly attitude. And that the danger of a hostile attitude towards Ukraine has not disappeared," – said Poltorak.
According to him, the militants in the Donbas aktiviziruyutsya on the eve of the talks on resolution of the conflict.
"Before any negotiation activities at any level they begin to dramatically increase the number of attacks to put pressure on us. This practice works in 2014… This suggests that Russia is in full control of the terrorist group, they can at any time to cease fire", – said the Minister of defence.
In his opinion, the adequate response of the Ukrainian leadership is the strengthening of the Armed forces of Ukraine.
"In order to speak with a strong position in any negotiation, leadership required a strong army. Our task is not so much politics, how much modernization, reform and armament of our VSU", – he stressed.
As already said Poltorak, the Ukrainian military have no shortage of ammunition, military equipment and weapons, however I hope defensive weapons from Western partners.
In turn, the Pentagon gave a disappointing forecast for Ukraine in Donbass. Americans believe that the Minsk agreement will not be completed within 2018.
Comments
comments