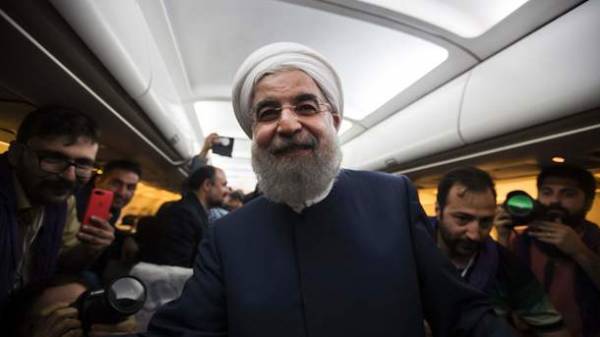 Iran's President Hassan Rouhani said on Monday that Tehran will continue its programme on creation of ballistic missiles, acting in response to harsh criticism from the President of the United States Donald trump. About it reports Reuters, citing his statement at a press conference on the state television of Iran, reports "RBC-Ukraine".
"Us officials must know that whenever we need to technically test missiles, we were going to do it and not wait for their permission," said Rouhani.
The Iranian leader also criticized Iran's enmity with Saudi Arabia due to the lack of democracy in this country. Rouhani called on Riyadh to allow the people to decide the fate of their country through free elections. In addition, Rouhani added that stability in the middle East cannot be achieved without the help of Tehran.
Earlier , the Iranian authorities confirmed that the country's President Hassan Rouhani has achieved his re-election in the first round of voting.
Comments
comments