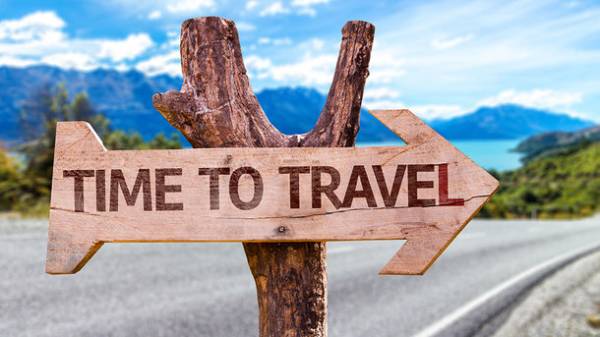 When it comes to how many countries will be open for the Ukrainians, after the beginning of action of a visa-free regime, it is possible to hear two versions of the answer: 30 and 34. As reported openeurope.in.uaboth answers are correct.
If you count those States that now issue visas for short trips, and from June 11 will start up without a visa, only biometric passport, their – 30. It's all EU member States except the UK and Ireland and 4 countries outside of the European Union. Full list: Austria, Belgium, Bulgaria, Greece, Germany, Denmark, Estonia, Iceland, Spain, Italy, Cyprus, Latvia, Liechtenstein, Lithuania, Luxembourg, Malta, Netherlands, Norway, Poland, Portugal, Romania, Slovakia, Slovenia, Hungary, Finland, France, Croatia, Czech Republic, Switzerland, Sweden.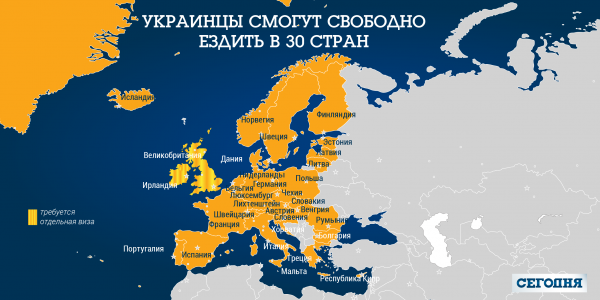 Click on the picture to enlarge
Also in Europe there are several countries that do not issue visas to Ukrainians to travel, but to get there – need a visa to one Schengen countries.
See also: Bezviz for Ukraine in questions and answers
Four of these countries: Vatican city, San Marino, Andorra and Monaco. They are also called "dwarf States of Europe". The first two countries are fully "surrounded" by Italy, the third located in the mountains between France and Spain. Single story with Monaco this Principality on the Cote d'azur of France has access to the sea, but even if you arrived by cruise ship, you will check the availability of visas or other permits to travel to France (visa for going to Monaco doesn't exist).
See also: Bezviz very close: what you need to know about crossing the border
Acted as the "visa regime" with the other dwarf States – for example, the Vatican, of course, were not given visas, but anyone wishing to go there had to get an Italian visa. Italian consulates there is even a separate visa for Catholic pilgrims, but soon it would not be necessary.
We should not forget about the 90/180 rule – you can stay in the Schengen area for not more than 90 days in each 180 days.
Yesterday in Strasbourg was held the signing of the document, which opens for Ukrainian border with the EU. The latest political decision on the way to visa-free regime was the vote of the EU Council, which took place on may 11. The publication of the law is scheduled for 22 may and the start of visa-free travel 11 Jun 2017.
Comments
comments