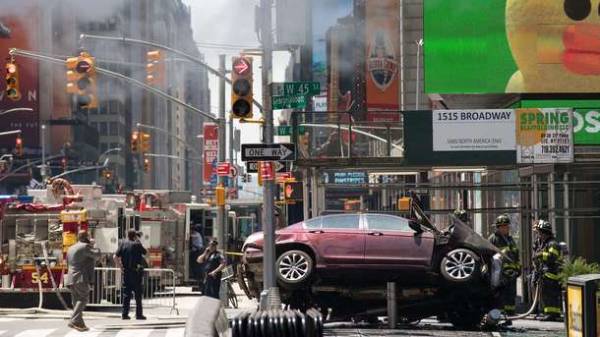 The NYPD believes that the pedestrians on the square times Square is not related to terrorism. On Thursday, may 18, reports Reuters with reference to CBS.
In the fire Department of the city for its part announced on Twitter that the incident injured 13 people. Meanwhile, CBS informs about 20 injured and one dead. The driver of the car arrested.
In the police Department of new York confirmed the information about the 12 victims and one dead.
The man in the red Honda drove into a crowd of people on times Square in the afternoon of 18 may. The incident occurred at the intersection of 45th street and Broadway. Eyewitnesses said that the driver acted deliberately. According to them, the car rode against the traffic and on the sidewalk, knocking down pedestrians.
Comments
comments